U enjoy having a shitty car and getting to work and not being able to connect to the internet? https://t.co/cPUf9Zfr6W

— Kevin Durant (@KDTrey5) August 8, 2022
LOL. Come for the King you better not miss. Twitter is the toilet of the internet and regular Joes think that they can come at celebrities and athletes with zero consequence. Enter Kevin Durant.
If you aren't familiar with Kevin Durant aka @KDTrey5 the only thing he is better at than balling out is trolling people on Twitter. Michael Patron decided to choose violence when he took a shot at Kevin on Twitter not expecting him to respond. Jokes on you Michael, Kevin not only responded he put you in a body bag son.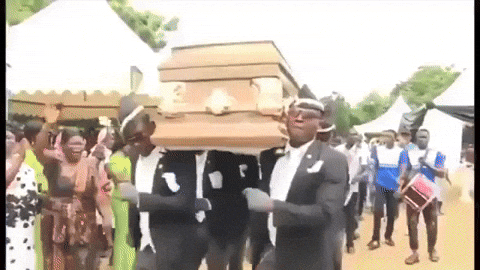 This isn't Kevin's first dance with trolls.
https://t.co/O19xgM7w6O pic.twitter.com/yqFoWpp42d

— Kevin Durant (@KDTrey5) July 16, 2022
Great leadership Maggie. U made everybody in the house better today which adds to your legacy. https://t.co/KiSFCGi92c

— Kevin Durant (@KDTrey5) July 12, 2022
Shaquille is hilarious. You're a billionaire bro lol https://t.co/11Bq3EIY6i

— Kevin Durant (@KDTrey5) June 28, 2022
I been dead since July 4th 2016, but congrats to the dubs and my boy Steezy, a Fillmore legend, man been waitin his whole life for a parade on market st. https://t.co/LXtyvu7BwB

— Kevin Durant (@KDTrey5) June 17, 2022
I hope Kevin sees this and reads this and trolls me on Twitter. It would be an honour.
PS: KD is the best pure scorer in NBA history. Change my mind.