If this isn't the most Toronto thing to do to fans, show me otherwise.
The Blue Jays have announced that cheap beer will be for sale this year. The team says it will sell $5 cans of 12 ounce suds at every game this season. They will be available at just one stand on each of the 100, 200 and 500 levels. The regular price is around $12. pic.twitter.com/cWKA2TUWih

— Richard Southern (@richard680news) March 13, 2019
I'd rather line up at WINNERS on Xmas eve, with a duke in the chamber after eating half a cheesecake, than stand in line 1 the ONE cheep beer stands on each level of that dump.
After progressively getting worse over the past 4 years, the Blue Jays announced they'll be slinging 5 dollar beers at ONE STAND ON EACH LEVEL.  One.
Out of 30 possible concession booths and 10000 Beertenders walking the stands, 3 designated spots will sell discounted 5 dollar beers instead of the $12.
I'm no cultural historian but I can tell you the psychology involved is basically a dick punch to fans with a fake placation move like a pain in the ass $5 beer.  IF you're smart enough to spot the old bait and switch-ski. The Blue Jays know you'll get tired of waiting in a line full of broke students and cheap drunks.  They're actually banking on it which is why they announce 5 dollar beers in a press release but bury how hard they'll be to get, in the fine print.
We live in a skim society so it will work.  I guess you gotta hand it to the Blue Jays.  They hope the dumber fan who pines for Bautista's return will see 'cheap booze' in a headline and sucker them into watching Randall Grichuk go 0-16 in a four-game homestand in August.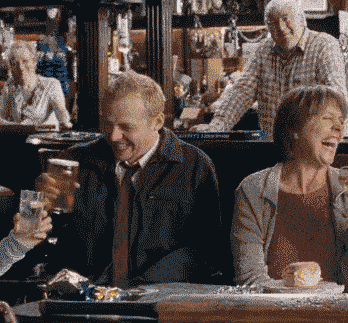 Old school click bait.  I actually like the move now.