Does anyone know what Shannon Stewart is up to?
Hello, and welcome to the 28th episode of Donkey Cuts, the segment where I gladly provide my own spin rate on everything going on in the world of the Toronto Blue Jays.
As the sunshine covers the Grapefruits in Dunedin, the Blue Jays continue to work out some kinks and get set for the 2019 season. This year, unfortunately for the Blue Jays is no different than previous campaigns, as the team opens up the year with a lot of question marks throughout their line up. You can start by looking right at the top of the batting order as the Charlie Montoyo led ball club will start the season without knowing for sure who will be digging in first at the plate.
Montoyo had this to say to Gregor Chisholm of the MLB network:
I don't know yet…we'll see. It could be anybody. That leadoff guy doesn't have to be a big on-base percentage guy. He can be a guy you want to see at least four at-bats a day for sure. … It could be anybody. It could be Grichuk, it could be Teoscar. It could be anybody.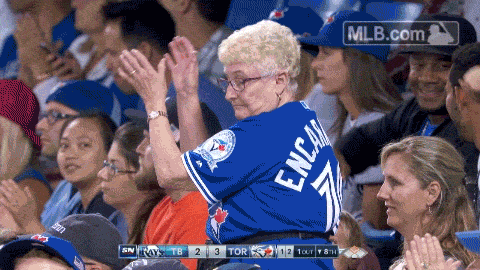 Some don't mind the news while other fans will question why their troubles continue. Typically, the leadoff hitter makes a ton of contact, has above average speed, and is one of the teams best all around base runners. As baseball continues to evolve and weird quirks like 'the shift' and 'who cares if he strikes out 200 times' make their way around the league, the traditional fan will suggest it is still important to have a table setter at the top of the lineup. The 2019 baseball fan will argue, a lot of teams go with an unconventional lineup where perhaps you put your hottest hitter out first so he can have the most plate appearances and the Blue Jays as Montoyo mentions, will use this tactic this season:
Whoever is hot might be leading off. Give him four at-bats; four chances to do something.
However, the question remains why has it been so hard for the Blue Jays to find someone to lead off? Over the past several seasons they have tried anyone from Joey Bats and his 50 homers to Devon Travis and his severe injury problems. This season it appears Billy McKinney or Lourdes Guerriel Jr may be best suited as both players carry respectable contact numbers and don't strike out a lot. Both players are key pieces to the team's core, so developing one of them into 'the guy' makes a ton of sense.
Eventually, once he's an everyday option, expect to see Bo Bichette's name at the top of the order. The bluechip prospect will start this season in AAA and could very well use his audition in Buffalo to solidify himself as the team's best selection. With outstanding contact numbers and an ability to get on base and get over with his blazing speed.
Bo knows baserunning as well as anyone and he could have a massive impact on the team's success from the top of the list. It will be up to Team Shatkins when exactly they feel Bichette is ready, and then eventually will be left in the hands of Montoyo if he sees a fit there. Expect Bichette to arrive on the scene a few months into the season as anyone who has seen him play this spring training have collectively had the same reaction…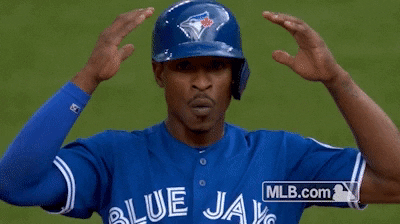 The Blue Jays know Vladdy Jr will be pencilled in the 3-hole for what looks like the next decade. It's no secret Vladdy loves to eat, but in order to do so, he's going to need someone to set the table for him. That's it for me, thank you for hanging around today to chat first world lineup problems. See you around the cage.