Sources: #BlueJays, #Padres are discussing a Marcus Stroman trade. Here is the story: https://t.co/UG9UekUgh1 @MLB @MLBNetwork

— Jon Morosi (@jonmorosi) December 22, 2018
Live look at Aaron Sanchez…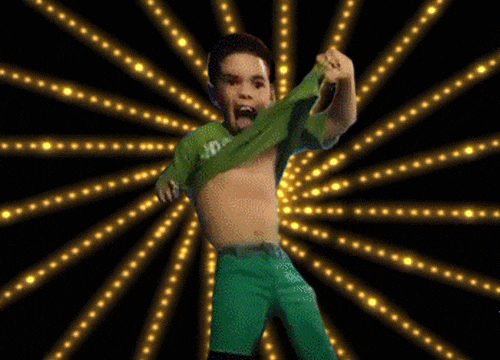 As I reported yesterday, the stars were aligning for Stroman to be shipped out of town and it appears Team Shatkins may have found the package they were searching for.
JP Morosi, one of the best in the business, mentions:
"The Padres and Blue Jays are engaged in ongoing discussions about a trade that would send Marcus Stroman to San Diego, sources told MLB.com on Saturday.

The Padres are determined to add at least one more starting pitcher this offseason and have one of the best farm systems in baseball from which to trade. While San Diego's most elite prospects — Fernando Tatis Jr., MacKenzie Gore and Francisco Meija — likely won't be sent to the Blue Jays if a deal is completed, pitching prospects Michel Baez and/or Logan Allen could be involved.

Baez is the No. 7-ranked prospect in the Padres' farm system, according to MLB Pipeline, while Allen ranks eighth.

Stroman, 27, is coming off his worst Major League season, in which he pitched to a 5.54 ERA over 102 1/3 innings and missed time due to shoulder fatigue and a blister issue on his right middle finger. But Stroman would benefit from moving to a pitcher-friendly ballpark in the National League West while adding experience to a young San Diego rotation."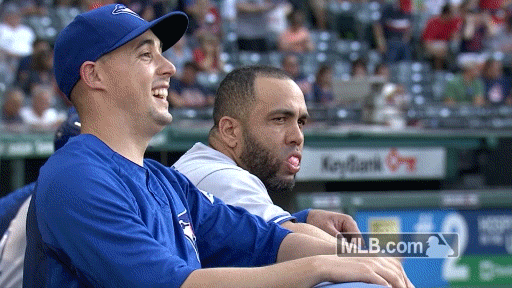 The reports are already flying out that Team Shatkins didn't want Stroman in their clubhouse while they entertain their new 3-year plan.
What we told you months/years ago, was Aaron Sanchez and Marcus Stroman had a huge falling out and Sanchize ran sick of Stroman's antics on and off the field. This rift was an 'uncertainty', and what I mentioned in yesterday's post was Team Shatkins were trying to rid themselves of all the uncertainty surrounding their ball club. Another layer of the uncertainty, Stroman was shitty last season, so who knows what kind of pitcher shows up in 2019. Even though his groundball numbers are off the charts, let's be honest here,  4 wins and a 5.54 era aren't anything to write home about.
There is still a chance if the right deal comes along, Aaron Sanchez could also be shipped out of town. It doesn't appear as likely now, with Stroman being the fall guy.
Sure, the Stroman deal isn't official…yet, but when you have multiple reports in the past 3 weeks with rumoured deals, a GM who has publicly said he will make a deal if the right one presents itself, a rift with one of your teammates, and a young fragile clubhouse who needs to limit the number of wildcards in the room, everything about this deal makes sense.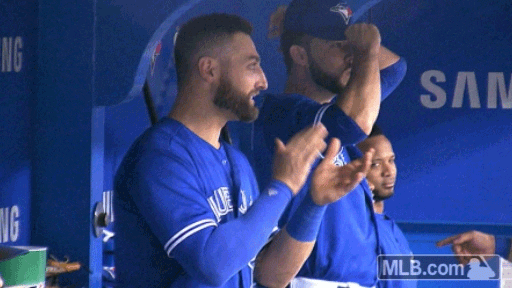 Don't celebrate too much, Kevin, you could be next.