The SkyDome aka the Rogers Centre has been home to the Toronto Blue Jays for decades and it sounds like it's closer than ever to being demolished. Get a word of this…
Source: Rogers Communications and Brookfield Asset Management want to demolish the stadium and transform that huge parcel of land as part of a whole downtown redevelopment.
Sources tell the Globe and Mail, a new natural grass baseball-focused stadium would take up the southern end of the current property, with residential towers, office buildings, stores and public space planned for the northern portion.
While the ultimate goal is to keep the stadium downtown, Rogers is also reportedly looking at some waterfront options as well. This multi-billion dollar plan would be privately funded though Rogers and Brookfield are working with all three levels of government on this project.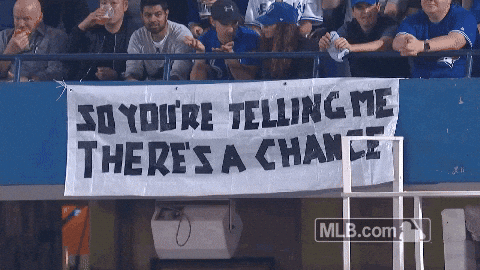 I've been to hundreds of Blue Jays games throughout the three decades I've been around and I was thrilled to hear the news. They've given it enough 'face lifts' over the years and it's time for a fresh look. But I have so many questions:
Why now – Probably couldn't be worse timing from a baseball operations perspective?
what happened to bringing in grass and keeping The dome?
Where is the team going to play for the next 4-5 years while the diamond is being built?
How much are phone bills going up?
Good thing I am not with Rogers, but yes, this is really strange timing. The team has the best young core it's ever had and now you're going to send them packing to an alternate location for four years. Vladdy, Bo and company like hitting in Buffalo, but they don't want to live there full-time.
The team is also in the market for some of the biggest free-agents on the market. So, let's drop a news bomb that we won't have a place to call home….oh ya, that should lure the who's who to come sign in Toronto.
The team should have considered this after they decided to throw in the towel not re-signing David Price and company after their playoff run five-years ago.
You have to give them credit for trying, but timing is everything and once again, the Blue Jays blew it.