When it's all said and done, Ross Atkins and Mark Shapiro may have pulled a fast one on the New York Mets.
Saturday in the Sunshine State, the Blue Jays will gear away from their 'opener' mentality and let a starting pitcher, actually start a game- believe it or not, and Anthony Kay couldn't be more prepared.
.@TonyBuckets18 brought the 🔥 to the #FuturesGame. pic.twitter.com/rmM0g2rIaO

— Mets Farm Report (@MetsFarmReport) July 8, 2019
The 6'0, 218lb lefty is the Blue Jays #4 prospect in their entire system and has impressed enough in his short stint with the Buffalo Bisons AAA team, to warrant the September call once rosters expanded. Kay has impressed with his ability to touch 97 with his fastball, and has worked a tremendous amount on his secondary pitches to consistent throw them for strikes. The walks will need to decrease if Kay wants to stick in the Blue Jays rotation next season, but as it appears, he will have every opportunity to make the team out of spring training next season.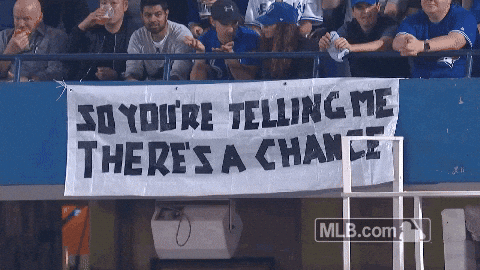 what to expect from Anthony kay in today's start:
Look for Kay to come right after hitters, his bulldog mentality doesn't allow for him to back down from anyone
A few free passes – if he's able to gain control of the strike zone early, he will be successful, however walks have been an issue
9 K per 9 – Kay struck out 258 in 256 minor league innings in his career, should be much of the same in the show
No Quit: Kay loves to battle, and wants the ball each and every day if he could, Blue Jays fans will fall in love
Anthony Kay didn't ask to be traded to Canada, however, he's embracing it with open arms. He's been frequent on Twitter asking fans what the best snacks are to try, he's enjoyed himself some Tim Hortons, and he's been nothing but positive vibes since he was acquired.
And, considering who he got dealt for, it's a breath of fresh air for Blue Jays.