For the number of times people throw stones at #TeamShatkins, and most of it is truly warranted, there have been some changes made over the past several months, where we all need to stand up and applaud. Here's the latest announcement that should warrant some praise from the Blue Jays faithful.
Source: The Blue Jays are finalizing a plan to increase the salaries of their minor-league players by over 50 percent beginning this season, according to Emily Waldon and Ken Rosenthal of The Athletic. This change, which has apparently been in the works for well over a year, will affect players at every level of the organization below the major-league team. "We're cognizant of the challenges Minor League Baseball puts on the players," Blue Jays president Mark Shapiro told Waldon and Rosenthal. "This was an opportunity and a juncture in time when we were capable of recognizing the challenges that exist in the salary as well." The wages of minor-league players has become a controversial topic across the sport. Prospects who are not on 40-man rosters can be paid as little as $1,100 a month depending on the level they play, Forbes' Maury Brown wrote last year. Many of the players on affiliated minor-league teams never reach the major leagues, meaning they spend years toiling at the lower levels without proper compensation.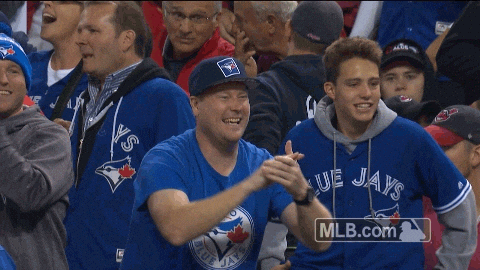 Wonderful move by the Jays and the love from around the league is already pouring in. Adam Jones, an ex-Blue Jay rival sent out this tweet to show his support for the move.
This is amazing. That while "Save the Pasttime Act" is complete and utter eyewash. Glad the @BlueJays are stepping up and taking care of their players!!! https://t.co/1TQKxtF0zJ

— 10 (@SimplyAJ10) March 17, 2019
Every team in their organization will see a pay increase, and with the Blue Jays recent news of massive 50/50 draws, it's great to see Rogers getting off their wallets.