The Toronto Blue Jays should have kept David Price around and paid the man.
Price ending up trading in his blue socks for red ones and picked up his stacks on the mound at Fenway. From there he's been 46-21 for the Bo Sox and is currently having himself another fantastic season. And after this week, both on and off the field.
Insert Hall-of-Famer Dennis Eckersley and his underwhelming skills in the booth. This all started back two years ago when Eck spent most of a game chirping the Red Sox and their performance on the broadcast. This resulting in Price speaking up on behalf of his teammates on the next plane ride and confronting the former Oakland A's closer about the steady dose of verbal jabs. The beef ensued.
Fast forward to this week when Eckersley brought the two-year-old story up for shits and giggles and a pinch of attention. Unfortunately for Eck, after he woke up from his Roberto Alomar filled nightmare, Price brought the heat:
David Price on Dennis Eckersley: pic.twitter.com/bew0LDKKLn

— Chris Cotillo (@ChrisCotillo) July 17, 2019
If I had to picture what Eckersley looked like when someone showed him those comments, get the neck brace ready: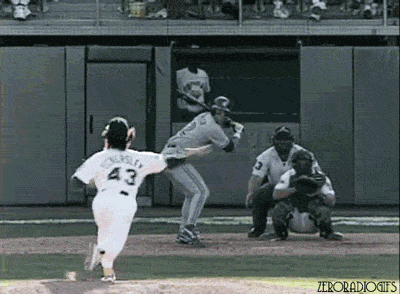 The one-man band is down once again and should be down for good. David Price, on the other hand, is on his way to another big season and should be on his way to pitching deep in October once again this year.
Too bad for Blue Jays fans, it should be in Toronto.
9-1 was good right? 2.30 era? 87 k in 74 innings? AA would have kept him.