With Thanksgiving just around the corner, and no October baseball for Toronto Blue Jays fans this year, I can see why some are concerned about the future of Canada's team.
But worry not Jay's faithful because we have plenty to be optimistic about and I'm not talking about $3 hot dogs and $5 Bud's at the Dome.
You don't have to be a baseball nerd to notice that we are on the verge of a feast to be celebrated in about 5 years. Even the casual fan by mere observation has realized that the cattle is being raised (steroid – free might I add), and the roots are foraging the soil. The Jays bats are looking just as good as the bats that played in consecutive ALCS' when you consider that this team is in the first year of a complete rebuild, and the former, for the most part, were "seasoned" veterans (pun intended).
Toronto sports fans are jaded and have tremendous disdain for the word "rebuild" (we can thank the Leafs for that), but the fact of the matter is that the Jays are actually overhauling the proper way (Leafs have already done so) as opposed to
the half-assed way that was done in the past, and that is through drafting and acquiring young talent for development.  I know they stink right now, but we are literally growing our own sustainable team.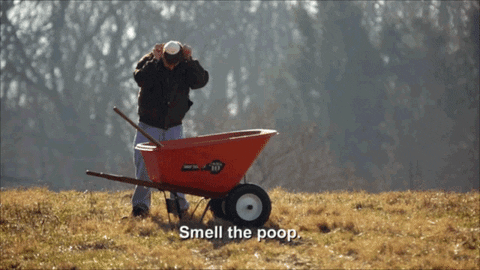 As far as the Jays lineup goes the youngest players are looking like future all – stars in their rookie seasons. Bo Bichette, Lourdes Gurriel Jr. and Vladimir Guerrero Jr. lead the way for the young stars in batting average and are joined by Cavan Biggio to lead the team in OBP. Bichette's OPS is .930 and has been over 1,000 this season.
He's followed by Gurriel Jr., Biggio, and Guerrero Jr. once again with respectable numbers at .869, .798, and .772 respectively. Bo, Vladdy, and Cavan are in their rookie seasons this year while Lourdes is in just his second season. Providing these boys stay healthy, they are only going to continue to get better with experience.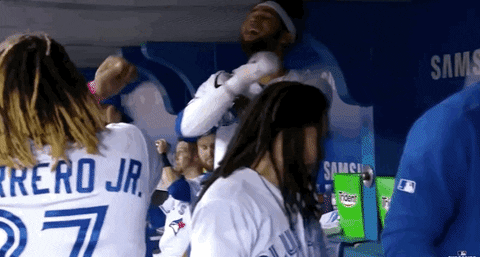 If those young stars are the meat of the lineup, then guys like Randall Grichuk, Teoscar Hernandez, and Rowdy Tellez are the potatoes. We're not talking your average boiled taters here either.
I mean loaded baked, scalloped, and dear I say rustic whipped mashed. Toss in your sautéed veggies in Billy McKinney, Brandon Drury, Derek Fisher, Danny Jansen, and Reese McGuire and you've got a dinner best served in October. And who's to say that some of those veggies aren't full of starch?
Or, some of those PO-tats don't contain protein – a little bacon perhaps? All that's left is a beverage pairing and that's where pitching comes in. Because some drinks are served in pitchers…I know I'm reaching now but it works if you let it.
If the Jays can figure that out we'll all be full and drunk by Halloween five years from now. Right in time to steal your kids candy for dessert.