After numerous discussions, altered protocols and enhanced safety measures, the Toronto Blue Jays appear headed for the Dome!
Here's the latest. #jays President Mark Shapiro holding a conference call with media this afternoon so perhaps more info coming then. https://t.co/ouI5BRghkS

— Dan Shulman (@DShulman_ESPN) June 26, 2020
After several of the players and staff members tested positive for Covid, I would want to get out of Florida, too!
President Shapiro will have more on the logistics this afternoon. For fans, there are still so many questions about the club.
#BlueJays schedule will break down like this:
-vs. Yankees x 10.
-vs. Red Sox x 10.
-vs. Rays x 10.
-vs. Orioles x 10.
-vs. Phillies x 6.
-14 remaining games divvied up between Mets, Nats, Braves, Marlins.

— Scott Mitchell (@ScottyMitchTSN) June 24, 2020
Will nate pearson make the team?(hint hint – if the jays hold him back for 2 weeks, they get another year of control, so don't expect him to make the team initially)
what kind of rotation can the jays put together!?
will rowdy tellez have a place to live?
who's going to eat innings in the bullpen?
can the kids carry the load offensively!?
can the players manage the new rules of no spitting, hugging, high-fiving!? basically they can't have fun on the field anymore…….but hey at least they get to play right…?
So many questions, lots of time to materialize some answers. For now, let's just enjoy the fact we may be able to watch a ball game this summer. From home, that is.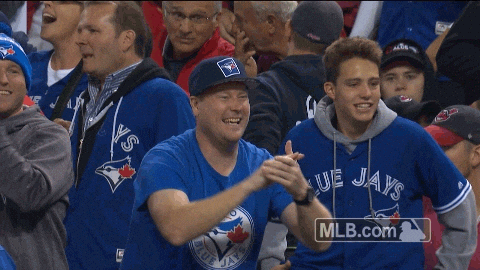 ***UPDATE – it's a done deal
Clarifying this: Some #BlueJays players had flights booked today and tomorrow. They've been told to hold up as government approval hasn't come in just yet. Plan is still Toronto if government OKs. Decision hasn't been made yet. https://t.co/SSpwnWlpPq

— Shi Davidi (@ShiDavidi) June 28, 2020
#5 overall pick @austin_martin99 takes us along for the moment the @BlueJays made him a first round selection @MLB ❤️📈 #fromtheheart pic.twitter.com/2lzJNf060H

— UNINTERRUPTED (@uninterrupted) June 24, 2020