This week, 120 teams kicked off their 2021 season of Minor League Baseball. This is a pretty big deal for the MiLB because last year's season was canceled, which left thousands of aspiring big leaguers without a chance to improve their likelihood of making it to the big leagues and hundreds of small North American towns a summer without baseball.
As a big fan of Minor League Baseball and the eccentricities that make it so awesome, I'm excited that they get to resume play this year because baseball is better when the Minors are up and running at full force. The Minors give us so many cool, inspiring stories of players trying to make it, from top draft picks to JUCO bandits who are all just trying to move up the ranks and refine their skills in order to be ready for the big leagues one day. No other sport has a minor league system that is anything comparable to that of baseball's, with an endless number of unique teams across the four levels of Minors from Low-A to Triple-A symbolizing small town baseball which is considered part of the fabric of the United States.
In honor of the MiLB finally returning after more than 600 days since the last game, the first edition of The Friday Five will countdown my favourite Minor League teams, based on their name, logo, uniforms, and other tidbits that make a team stand out from the rest. This was a tough list to put together given how many teams there are, so if there are any you think I missed feel free to let me know in the comments.
5. Kannapolis Cannon Ballers

The Low-A affiliate of the Chicago White Sox is making their MiLB debut this season, and as soon as their rebrand was announced they automatically put themselves in the top tier of cool Minor League baseball teams with that name and logo. I'm not sure what Cannon Ballers have anything to do with Kannapolis, North Carolina, but this team looks like one I'd create in MLB The Show and embodies what Minor League Baseball is all about. The Ballers have one of the best logos and names in the game and their mascot, Boomer, looks like an absolute nail. Their concessions include roasted corn and $2 beers on Thirsty Thursdays. What more could you want from a Minor League team?
🚨 GAMEDAY 🚨

🆚 Down East Wood Ducks
📍 Atrium Health Ballpark
⏰ 7:00 p.m.

Starting Pitcher: RHP Chase Solesky pic.twitter.com/DrqGEGnGb7

— Kannapolis Cannon Ballers (@Kcannonballers) May 6, 2021
4. Hartford Yard Goats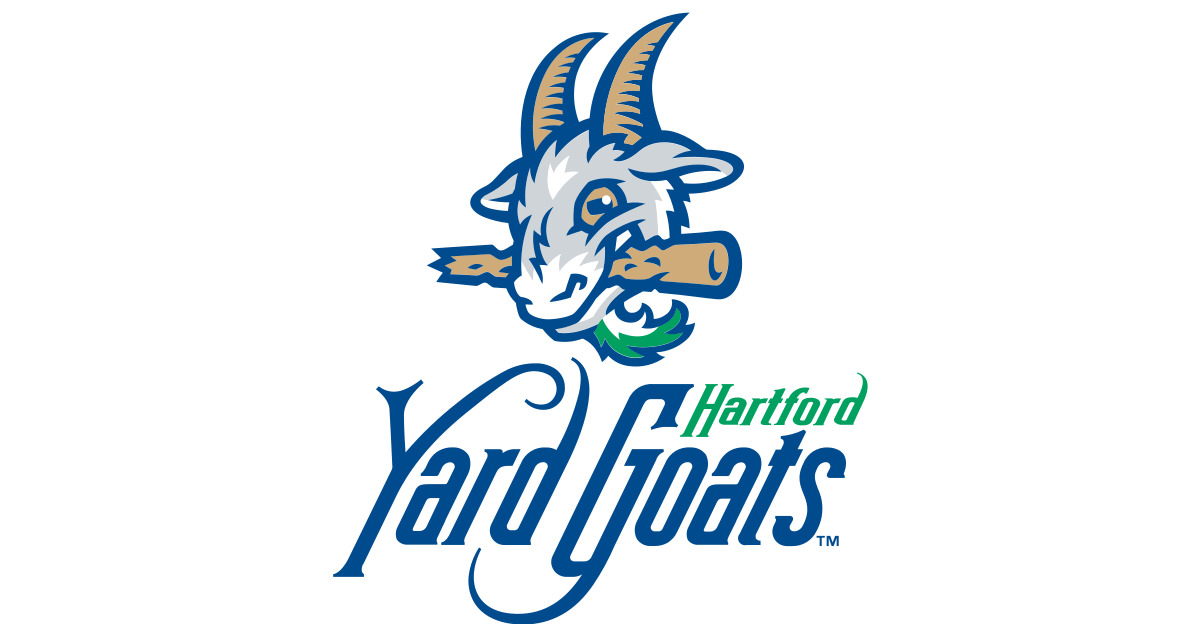 The Yard Goats, who operate out of Dunkin' Donuts Ballpark, already earned the reputation of having one of the best name/logo combos in the Minors. The Colorado Rockies' Double-A affiliate always finds themselves on the shortlist of coolest minor league teams, and for good reason. Not only do they belong solely based on being called the Yard Goats, but they have great uniforms, including this Tequila Sunrise jersey, and some exceptionally fun but creepy lookin' mascots.
Are you ready for some baseball? Are you ready to eat? #FoodieFriday on @FOX61News is at @GoYardGoats talking extreme foods at the Dunk. #Cmon pic.twitter.com/irPVu20X6J

— Pragano (@Pragano) May 7, 2021
One important factor in determining the legitimacy of MiLB teams is their concessions and the Yard Goats go all out in offering food items that you simply couldn't find anywhere outside of a ballpark. The Tweet above gives you a glimpse at some of their best, including bacon steak, bacon-wrapped munchkins, and the chicken tender fender bender. A footlong hot dog wrapped in bacon with maple syrup? I'll take two.
3. El Paso Chihuahuas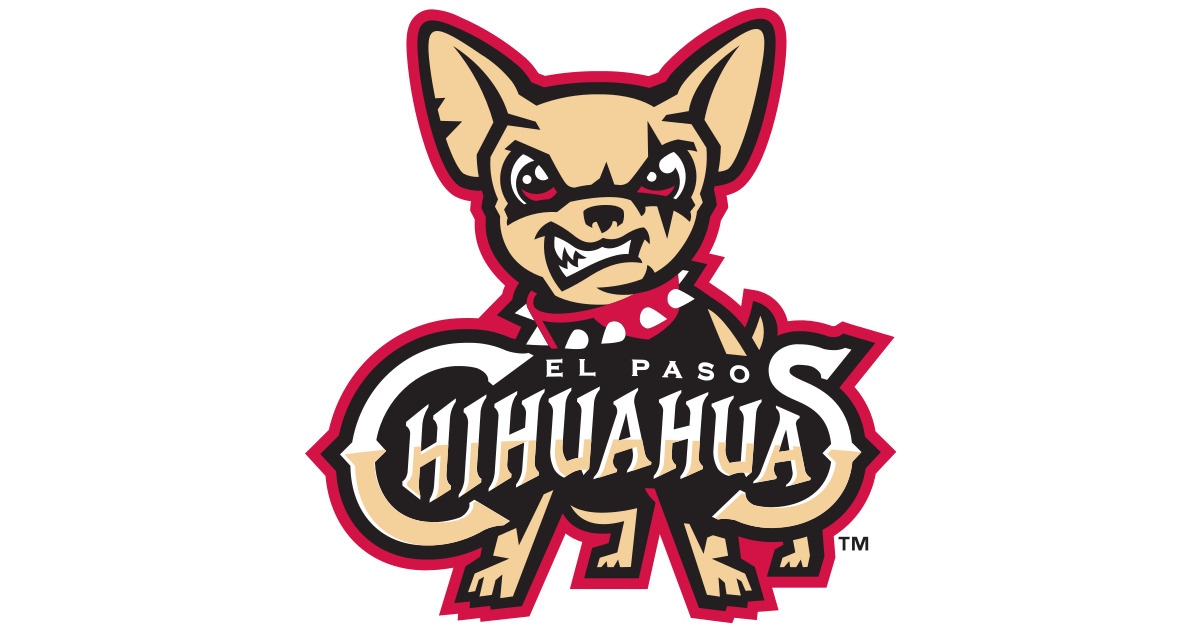 Of all the teams on this list, the Chihuahuas play the best caliber of baseball as a Triple-A club. Players within the San Diego Padres organization who make it to this level get to rock some of the coolest uniforms in the game, including a Bark at the Park promo jersey equipped with a dog in a purse and the real-life face jerseys you absolutely have to check out. They celebrated Cinco De Mayo in 2019 by renaming themselves the El Paso Margaritas and rocked lime green threads.
Happy #CincoDeMayo!

2 years ago today, we celebrated in style 😎

Photos from May 5, 2019 pic.twitter.com/v6c5IiYrwF

— El Paso Chihuahuas (@epchihuahuas) May 5, 2021
El Paso's minor league team became the Chihuahuas in 2014, a name choice that was chosen because they "represent fun and are fiercely loyal". Not only do those two qualities perfectly describe the yappy little dog that represents the team's namesake, but also the MiLB and its fans in general.
2. rocket City Trash Pandas
I fell in love with this team as soon as they were unveiled to the public in late 2018. The Trash Pandas are the Los Angeles Angels' Double-A club, replacing the Mobile BayBears who I saw play in 2016 and stood on the field for the national anthem on the 4th of July, but there's no doubt the new team is one of the most fly in all of the Minors. Located in Madison, Alabama, the Trash Pandas have some space-themed logos that are out of this world, based on Rocket Raccoon from Guardians of the Galaxy.
THE FIRST 𝗪𝗜𝗡 IN TRASH PANDAS HISTORY 🗑️🐼⚾️ pic.twitter.com/Gq2cpktpxR

— Rocket City Trash Pandas (@trashpandas) May 7, 2021
Rocket City are making their debut this season, and one of their concession items that stood out to me is their "Eat Your Opponent" Dogs. What does that mean, exactly? I might have to visit Madison, Alabama to find out for myself.
1. Montgomery Biscuits
The first MiLB game I ever went to was in Montgomery, Alabama, and I couldn't think of a better way to introduce oneself to minor league baseball than with the Biscuits. I'm convinced that they have the best gear in the Minors, as their team shop is decked out with awesome Biscuits apparel. Just check out some of the hats they've worn as part of their uniform over the last several years.
Congrats to @JesseAlkire and the "Biscuit Lid" for winning the Design a Hat Contest!

The "Biscuit Lid" will be available in spring of 2017! pic.twitter.com/WcdoUEPM4A

— Montgomery Biscuits (@BiscuitBaseball) November 21, 2016
Their regular jerseys are already some of the best, and it all comes down to their name and logo. That biscuit is a stud, and I'm sure you wouldn't be surprised to hear that they have food stands throughout their stadium that sells biscuits and nothing but biscuits. They also have a cannon that they use to launch biscuits into the crowd during games, and their mascot is a biscuit-eating aardvark named Big Mo that apparently isn't supposed to be scary according to his creators, except for when it comes to small children.
The Tampa Bay Rays' Double-A affiliate is awesome for so many reasons, and I'll be keeping tabs on them all throughout the season as the coolest team in Minor League Baseball.