The Monday MMA Update is going to be a weekly (duh) post covering all things mixed martial arts occurring the weekend prior.  It will be accompanied by The Friday MMA Update that will cover any MMA news from throughout the week, as well as previewing the next weekend's events.  If you are a fan of human-on-human combat in any and all forms, then I got you covered.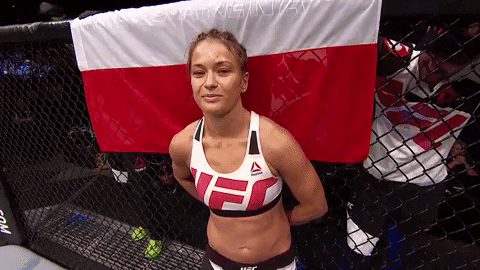 COnor and Khabib drama is becoming dangerous
I was hoping that some major event was going to pop up and overshadow the Conor and Khabib Twitter battle…but nah.  Of course not.  The most polarizing figure in the sport of MMA has been acting like a jackass as of late, and it's hard to defend his actions with anything other than sheer fanboyism.  Conor used to come off as charming as he verbally dismantled his opponents in the pre-fight press conferences.  This, is not charming no matter how you slice it:
I've been growing tired of Conor's shtick for some time now, and this is just the latest stunt to confirm that the man has gone through some serious changes, and they don't appear to be for the better.  Don Schram was happy to write about it earlier this week so I recommend you check out his take, as he still has hope that McGregor returns to the cage and becomes champion again.  I, on the other hand, am having a hard time caring or believing in that statement.
Even more concerning is the fact that Conor has taken aim at an entire religion.  As Khabib says, that typically does not go unpunished.  Hopefully the next time we talk about either of these gentleman, we're talking about the next time they're preparing for a UFC bout.
no major events this weekend
After being spoiled with a plethora of MMA action last weekend, there is no such luck this Saturday and Sunday.  Personally, I'll be keeping an eye on Friday Night Fights in between looks at the Raptors game tonight.  Friday Night Fights is the longest running Muay Thai promotion in North America and airs live on UFC Fight Pass.  Muay Thai Grand Prix 24 is available on Fight Pass the following night as well, if you haven't quite got your kickboxing fix.
Hopefully we have some kind of peaceful resolution to the Conor drama, or some sweet Muay Thai knockouts to show you on Monday.

Cause I'm already tired of this shit.