The Nostalgia 9  is a weekly post where I go back in time to uncover all of the things you wish you hadn't forgotten about from your past.  This is not necessarily a TOP 9, but more so just a collection of 9 things I hope you find as interesting as I do.  Gaming, music, film…I don't care.  As long as I have an excuse to write about Phil Jackson's Lakers every couple of weeks, I'm in.  Feel free to hit me up on social media with suggestions for the next one!  Enjoy, dorks!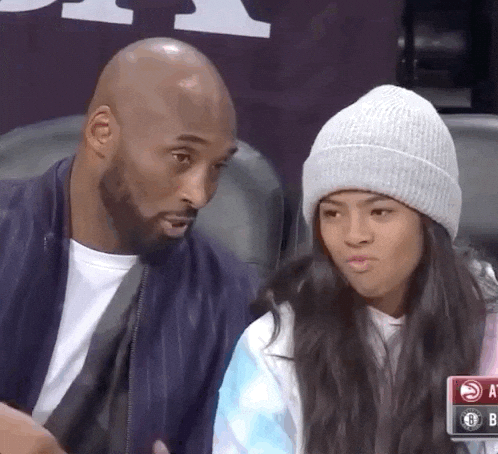 I've been absent from blogging for the most part over the last couple of weeks since the tragedy on January 26th that took the lives of 9 people.  Every time I thought about sitting down and writing, I just didn't feel inspired.  It just didn't feel right.  Everything else seemed trivial in comparison, and until this week I had zero interest in even sitting down and just watching a basketball game.  I just didn't want to think about it.
I have several of these little "Nostalgia 9's" lined up, but I wanted to sit down and honour the man who provided great moments for not only those he was close to – his family, his teammates, league officials – but also to those who only had the pleasure of watching him from afar.
Here are 9 of my Mamba memories.
#9: 81 Points
My memory of this game is actually a non-memory unfortunately.  I can distinctly recall going to bed early so I could get up for school, mostly induced by the fact that the Raptors had a large lead and seemingly had this game in the bag.  The next morning a friend of mine told me that Kobe had scored 81 points and that the Raptors had lost.  We both said a lot of stupid shit to each other back then, and I full out didn't believe him until he pulled up the box score.  Although it was cool to watch it later, I obviously robbed myself of experiencing an amazing feat as it happened live.  School sucks.
#8: The 1997 Dunk Contest
Not a dunk contest that makes most people's top 10's, but I have fond memories of watching this dunk contest live with my father.  Something to take into consideration when you're watching this is the fact that you weren't allowed to miss your first 15 attempts and still get to dunk back then.  You got one attempt and that's it.  And if Kobe had of had even 2 or 3 chances at that between the legs off the lob dunk…people would look back at this contest differently.
#7: OT winner Vs The Suns
It doesn't get much better than watching the Lakers on a Sunday afternoon.  Especially when Kobe Bryant did amazing things like this.  First, he hit the game-tying shot to put it into overtime, and then he buries the game-winner like it's nothing.  It's even more impressive when you consider that the Lakers were trailing in both situations – so if he misses, they die.
That's the Mamba Mentality.
#6: Shaq Fouls Out
This guy had so much swag at such a young age.  I couldn't help but laugh out loud at the faces and the body language.  This was vintage Kobe, and he was soaking up the moment.  When league MVP Shaquille O'Neal fouled out late in a close game against the Pacers in the 2000 NBA Finals, the hometown Pacers crowd sensed that this was their chance to take control of the game – and maybe the series as they could tie it at 2-2 and have the momentum moving forward.  Kobe Bryant had other plans as he was drilling shots over veterans Mark Jackson and Reggie Miller like they weren't even there and he was happy to let the world know that he could get it done with – or without Shaq.  2 games later Kobe Bryant hoisted his first NBA Championship.
#5: Double OT winner against The Blazers
In the last game of the season, the Lakers were playing hard as they needed to win in order to clinch their division.  This was the team that should have won the championship that featured Karl Malone and Gary Payton.  Although they fell short of their ultimate goal, that team still provided some memorable moments such as this one here.  Kobe Bryant nails a deep 3 to send it to overtime and does the same thing in the second overtime period to ice the game.  Just insane shots.
#4: Kobe and Shaq – 71 points vs Nets in Finals
Game 3 of the 2002 NBA Finals went down to the wire and featured some late-game heroics by the Mamba.  Prior to those closing moments, he and Shaq were a two-man wrecking crew, and they went on to sweep the Nets and lead the Lakers to their 3rd straight NBA Championship.
#3: Game 7 against the Blazers
I recently talked about this on an episode of The Dean Blundell Show, but I have fond memories of watching this game with my dad in Florida on vacation.  The Lakers were down 15 going into the 4th quarter – a lead that was thought to be nearly insurmountable back in those days (the final score was 89-84 for context) yet they were able to prevail thanks largely in part to the superstar duo of Kobe and Shaq.  A truly amazing comeback, and a game that I go back and watch in its entirety every few years.
#2: First All-Star Game Against Jordan
Back when players used to play hard in the All-Star Game, Kobe and MJ didn't want to give up an inch as they inevitably matched up on the court.  This game is looked at as a passing of the torch of sorts, and it's hard to argue against that.  Another game worth watching in its entirety.
#1: Kobe and Shaq 1-On-1
With Kobe's untimely passing, I am so happy that the two of them were able to sit down and have this amazing moment.  I got choked up a bit the first time I watched it, and I'm sure future viewings will bring more of the same.  A beautiful moment shared by two fierce competitors who were friends, rivals, and friends again.  But this video proves that no matter what was going on between them, they will forever be brothers.