Whether it's Dame Time or it's Hoodie Melo season, the Blazers stole a win from the Raptors on Tuesday night.  The Raptors took a 78-69 lead into the 4th quarter during tonight's game at the Scotiabank Arena against the visiting Portland Trailblazers.  They had played well up to that point and Chris Boucher just had an emphatic block on one of the last plays going into the final quarter that had the home crowd pumped.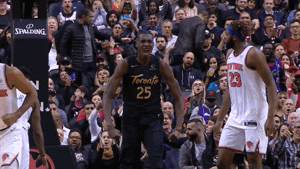 Carmelo Anthony got the lead down to 5 with about 9:30 to go in the game, but then it was Boucher again, who hit a corner 3 and a runner in the paint to put them back up by double digits.  The Blazers kept it close, but after a 3-pointer from Melo to bring the lead down to just 4 was immediately answered back by Oshae Brissett on the other end, it seemed as if the Raptors were determined to send the home crowd home happy.
And as determined as they might have been, Dame and Melo went OFF.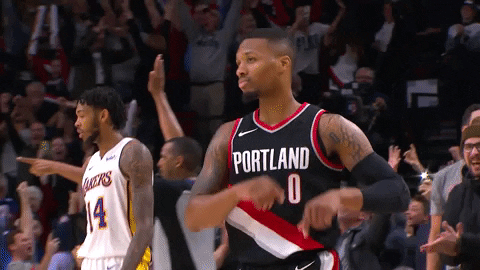 Lillard hit 3 DEEP bombs and had 11 points in the 4th quarter, as did Carmelo Anthony who finished with a game-high 28.  The final 13-4 run that was started by a 3 from Lillard with 2:26 to go and ended with the game-winner from Anthony with just 3.3 seconds left, saw the Raptors lead go up in smoke.
Check out the entire run, here:
Sucks if you're a Raptors fan, but it's hard not to be genuinely excited about the possibility of Dame and Melo (and CJ McCollum) upsetting one of the higher-seeded teams in the playoffs (Portland is currently occupying the 8th and final spot).
As for the Raptors, they're still playing .500 ball without Gasol, Powell and Siakam and will look to erase the painful memory of this game as they play the Charlotte Hornets tomorrow night.