Our very own Shug McSween retweeted this yesterday, and I'll admit I felt a little underwhelmed:
Kyle Lowry
Norman Powell
OG Anunoby
Pascal Siakam
Marc Gasol
Fred VanVleet
Serge Ibaka
Stanley Johnson
Matt Thomas
Rondae Hollis-Jefferson
Patrick McCaw
Cameron Payne

— Chris Walder (@WalderSports) July 17, 2019
Now obviously the Raptors are suffering from the loss of Kawhi Leonard, but as I said prior to last season, Danny Green is the prototypical shooting guard for today's NBA.  There's a reason they gave him big money out west to stand in the corner while Lebron and AD do their modern-day Magic and Kareem impressions.
I like Lowry coming back, and although he is going to be 34 by the time the playoffs start next season, Fred VanVleet has emerged as this team's sixth man and can play major minutes, if need be.
I expect OG Anunoby to improve on his game, and Stanley Johnson and Rondae Hollis-Jefferson should provide some defense off the bench, if nothing else.
Siakam will be the Raptors best player, and is backed up by Serge Ibaka who played well in the playoffs and also spends a lot of time at center behind the talented-but-aging Marc Gasol.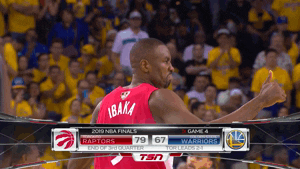 So there's a lot to like about a Raptors squad that went 17-5 without the "fun guy", and they should still finish in the top 4 in the Eastern Conference.  However,  I can't help but think they could use a little more scoring touch at the shooting guard position.
Norman Powell is a solid role player, and will likely be the starting shooting guard at the beginning of the season.  While I like Norman Powell as a role player, he has never averaged more than 16 points per 36 minutes, so it's not like the Raptors have been holding back the next Kobe Bryant.  He may even be solid in a starting role, but the Raptors really don't have somebody who can come in off the bench and provide some immediate scoring from the wing.
Stanley Johnson plays some shooting guard, but he's far from a sniper.
Patrick McCaw is the GOAT but he doesn't really play much.
And newly signed Matt Thomas can shoot…but that's about all he can do.
Enter J.R. Smith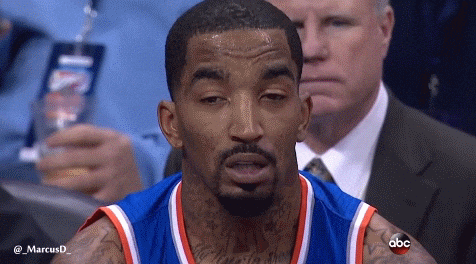 Am I serious?
Deadass.
It's no worse of an idea than the bunch of pussies with Stockholm Syndrome who want Vince to come back and remind us of what the stench of disappointment smells like after it's been left out in the sun for 15 years.  You know why Vince is still in the league?  Because the guy never played hard.  He has parlayed what should of been a career that was compared to the all-time greats at his position such as MJ, Kobe, and D-Wade.  Instead, his career is much more comparable to Michael Redd's or Jason Richardson's.

Anyways, here's 5 reasons why the Raps should take a chance on J.R. Smith:
#5: No risk/high reward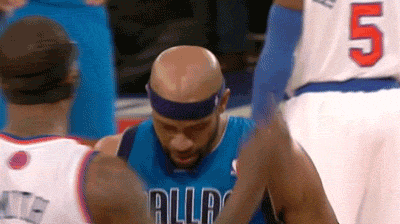 J.R. Smith was recently bought out by the Cavaliers, and he will be available to sign for the veteran's minimum, which does not count against the cap.  If he acts up, you can cut him and move on quickly.  And if your team's chemistry falls apart after a few weeks of J.R. Smith, y'all weren't that stable in the first place.  Not to mention, the upside is that when healthy and motivated, J.R. Smith is a 3-point sniper who can provide quick scoring and play pretty good defense – again, when motivated.
#4: he's talking to the opps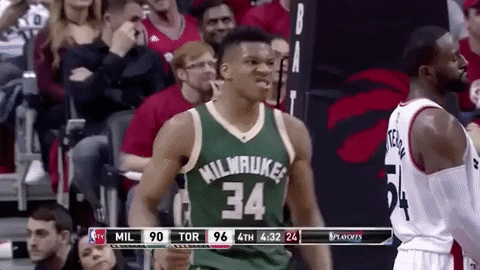 Do you really need a better reason to sign him other than you don't want him to play with The Greek Freak?  Remember, rhe Raptors won't have Kawhi and Danny Green this time around to help defend Giannis.  As constructed, the Bucks should easily win the East this season, let's not make it any easier for them.
#3: Championship pedigree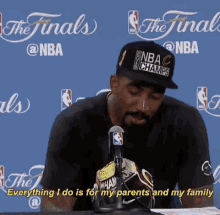 In case you thought J.R. Smith was just some hanger-on while Lebron and Kyrie did the work to earn the 2016 NBA Championship, you're dead wrong.  J.R. Smith started every game in the playoffs, and nailed 65 of 151 3-point attempts, good for a red-hot 43%.  His commitment to playing defense (1.2 steals per game) and his volume shooting (hit 4 or more 3-pointers in games 3 and 6 of The Finals as per basketball-reference.com, both Cavs victories) may have made him the 3rd most important player on the roster.
#2: keep him away from LeBron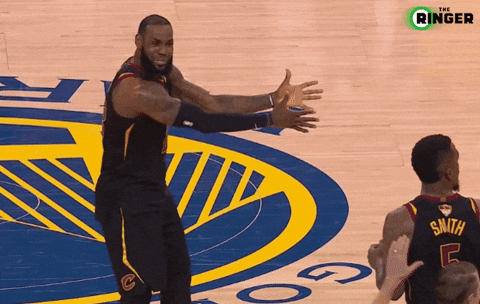 Speaking of Bron-Bron, I'll admit this one is for selfish reasons.  I don't mean keep him away because the Raptors should fear their on-court chemistry, I mean keep him away so Lebron can get back to padding his resume while KD suffers the wrath of the Basketball Gods.  Look, I realize J.R. Smith and Lebron had some excellent chemistry, but they also shared one of the most infamous moments in NBA history.  It's kind of like when a woman takes you back after you motorboat her best friend.  90% of the time it feels like it's back to normal, and the other 10% is spent constantly asking "is everything ok?"
No J.R.
It's fucking not ok.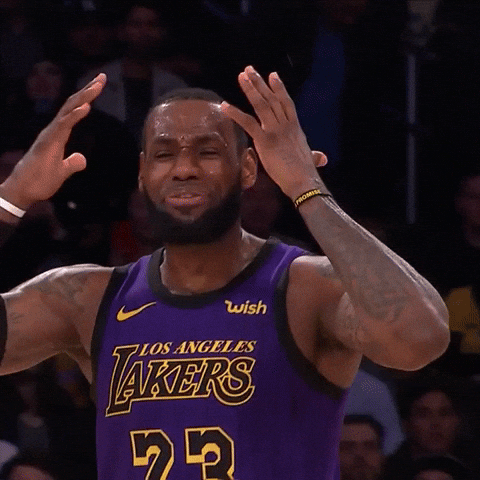 #1: It will be entertaining as hell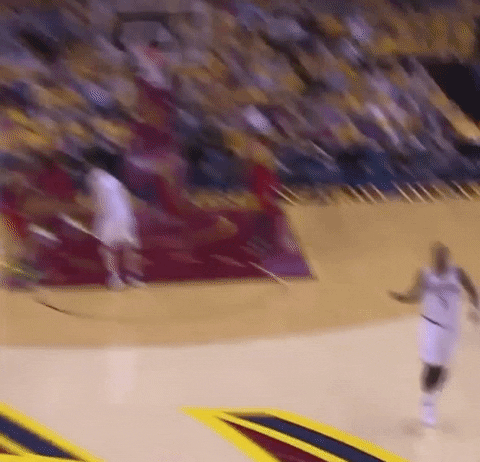 The guy smokes mad weed:
Gets under other player's skin:
And Most importantly (I guess), He can still ball:
And I'm gone.