Welcome to the NBA Finals, Toronto! Holy shit, that felt good to type.
As the media storms into Scotiabank Arena today to get down and dirty with the collection of 30 players on the Warriors and Raptors rosters, we here at DeanBlundell.com are more concerned with who is going to be sitting court side for Game 1.
The rumours are flying that there are a shit load of private jets expected to land Thursday afternoon at Pearson. Fro Rhi Rhi to Jay Z and his Queen B, all the way to George Clooney and Leonardo DiCaprio.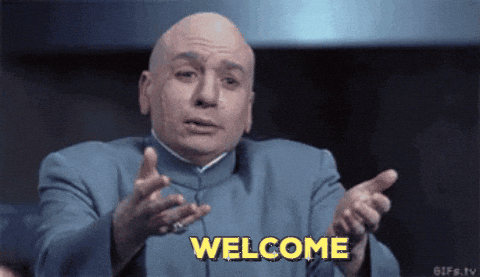 Yes, Mike Myers is expected in the building Thursday night as well, but let's be real here. Who cares about what celebrities are going to be there, it's the finals, the house will be packed of them.
Let's spend some time here discussing who actually should be sitting across the first row tomorrow night for the Toronto Raptors first ever NBA Finals game:
1. Alvin Robertson – the man responsible for scoring the first bucket in team history needs to be in the building!
2. Damon Stoudamire – 1st ever draft pick, first "star" the team could hang their hat on, Mighty Mouse better be court side
3. Tracy Murray – the three-ball machine would go off during games the Raptors had no business competing in, someone better make sure he gets some freebies
4. Speaking of Tracy's, T-Mac get your ass in that front row! If McGrady never left, this wouldn't be the Raptors first finals appearance, but it's a business and we all have accepted that by now. T-Mac to the rack baby, ain't nothin' but love, always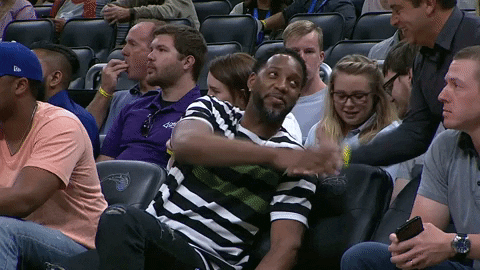 5. Joe Carter – the man responsible for bringing the last MAJOR championship to the city of Toronto deserves to be court side for Game 1. Touch em' all, Joe, and get your popcorn ready!
6. Chris Bosh deserves to be court side, but he's working for TSN and will be attending on assignment, shout out to CB4
7. Antonio Davis – AD was a beast while he was a Raptor and could easily take over games on both sides of the ball, let's show AD some love
8. Jose Calderon – the Spanish point couldn't win a teddy bear at Wonderland when he first showed up in Toronto but by the time he left, he had a killer stroke from 3. A leader, a solid defender and a pass-first point guard the team desperately needed. JOSE, JOSE, JOSE, JOSE!
9. Marcus Camby – the first big for the Dino's who was able to steal games. The ugliest jumper in the league, but Camby was legit and still leads the franchise in blocks per game. Didn't leave on great terms but who cares, nobody from those teams is still around, let's get the CandyMan courtside
10. VINCENT LAMAR CARTER – VC put Toronto on the fucking map, and if you disagree, you need to take a lap before you get a slap, not a dap and no I can't rap. Fuck the jumper's knee, fuck the fighting with Sam Mitchell and his Mom's worry about the parking spot, forget all that and concentrate on the good times. Vince is responsible for a lot of shit in Toronto, including bottle service at the clubs. VC brought the glam and the glory to the city and spread awareness for the sport of Basketball all over Canada (at that time like no other). The free agent wants to finish his career in Toronto, from what I'm told, but regardless, for now, let's get VC in the first row, sitting next to T-Mac and listen to the crowd erupt!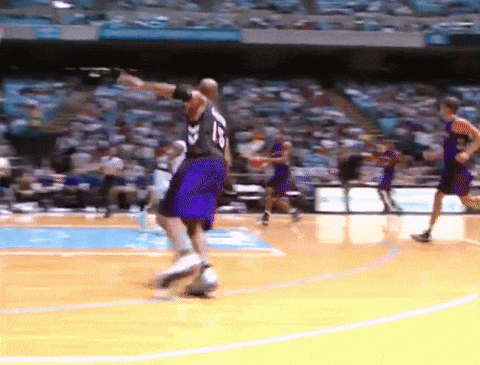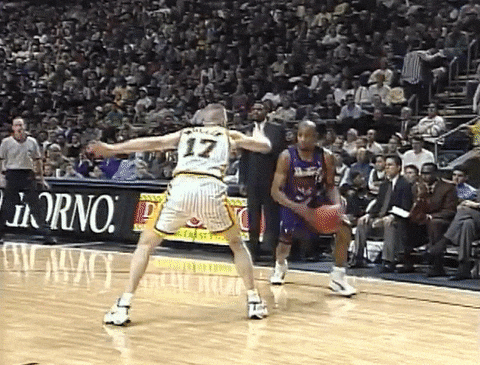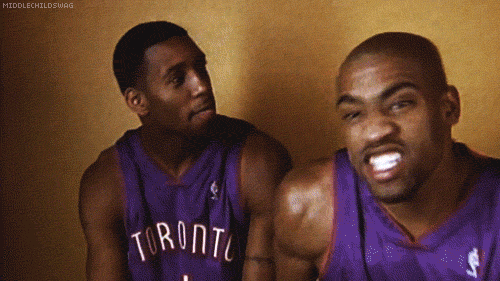 Honourable mentions include Muggsy Bogues, Doug Christie, Zan Tabak, Oliver Miller, Walt Williams, Butch Carter, Andrea Bargnani, THE RAPTOR'S ENTIRE FAMILY – same mascot since day 1, Charles Oakley, Amir Johnson, Donyell Marshall, Matt Bonner, Lamond Murray, Rod Strickland, Mike James, TJ Ford, Mo Pete, not Alonzo Mourning or BJ Armstrong, Jalen Rose, JV and DeMar and his cousin K-9 who attended all his games
Raps in 6, book it.