"… win the next game, go back to Toronto, win Game 5, come back to Oracle, win Game 6 and then celebrate. Fun times ahead."

—Draymond after losing Game 3 of the #NBAFinals pic.twitter.com/IXTD0A05BF

— SportsCenter (@SportsCenter) June 6, 2019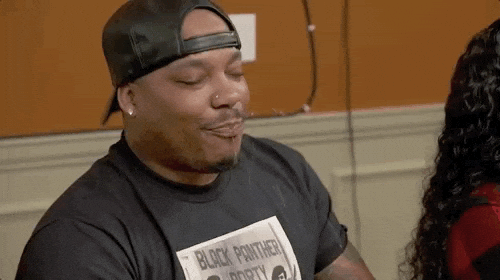 So I blogged the whole game and barely paid attention in the first half because I was blogging it and the Raptors sucked balls.  I decided to keep my notes as is so you can see what it's like to get into the mind of a sports infotainment expert.  Again, it's soft at the start but I came around in the second half.  That's all you really need to watch anyway.
And, I'm not being Lazy, but I'm not going back to put it into some boring ass story.
1st Q
The 1st quarter was a frantic mess.   Everyone missed everything except Leonard  Down 23-17.
Anyone not named Kawhi was 1-13 and he had 14 of the Raps 17 pts which is completely ridiculous.
The man gets buckets. pic.twitter.com/zClN1jFLuT

— Toronto Raptors (@Raptors) June 8, 2019
Raptors offense in the 1st quarter:
– Kawhi Leonard: 14 Pts, 5-8 FG, 2-4 on 3-pt FG
– All others: 3 Pts, 1-13 FG, 0-6 on 3-pt FG

You can watch the rest of Game 4 here: https://t.co/d07h49ZUJq pic.twitter.com/vpAa7hWKAI

— ESPN Stats & Info (@ESPNStatsInfo) June 8, 2019
Gasol was shit.  slow and Lumbering.
2nd Q.
Raps were 2/13 in the 2nd but the warriors were 1/8 thank christ otherwise it could have been ugly.
Lowry the engine again and I saw the worst commercial I've ever seen BETWEEN two Lowry foul shots.  Good for TSN milking as much out of the ad opportunities.  I don't dislike it. Make hay while the sun shines, BELL.  Annoying and noticeable.  Completely worked.
after Lowry dropped a couple of free throws, Klay made a couple of shots (which is incredible with that shitty hamstring) putting the Warriors back up 8.  The Raptors turned the ball over a shit pile in the 2nd.  GS 7 pts on turnovers to the Raptors 1 GS transition D was terrific.  Raps were pushing too.
Now I'm watching the JIF Peanut Butter commercial with FVV and Pascal which is easily the worst commercial on TV.  Is there any commercial Fred won't do?  He makes 9 million a year and probably doubles that in peanut butter and greek food commercials.
The highlight of the 2nd Quarter was Draymond's 3 that hit the side of the backboard.  It was only off by 10 feet.
Steph: *kicks it to a wide open Draymond*
Draymond Green: pic.twitter.com/M0WSlTJOIs

— SportsOwl (@SportsOwlbets) June 8, 2019
First-half Wrap
Raptors down 48-44 which was a goddamned miracle.
2/17 from 3 and at least a dozen were wide open and there were only down 4 a the half thanks so some incredible defense.
3rd.  Toronto had some great open looks.  Don't change a thing.  Keep shotting and let it rip for Christ Sakes.
Kawhi Is Jesus Christ incarnate on the basketball court.
Raps go on 11-2 run (dating back to the 1st) to take a two pt lead after this BOMB from Kawhi:
Kawhi heating up 🔥

(via @Raptors) pic.twitter.com/K4KRwK8lnj

— The Crossover (@TheCrossover) June 8, 2019
3rd Q
Raps go on 11-2 run (dating back to the 1st) to take a two pt lead after this 3 from Kawhi (one of two to start the 3rd q).
(This is where I picked it up…Sorry)
Serge with a HUGE block, grabs his own rebound, walks down and cans a 3, 64-61 raptors.   11 pts so far in the game for Ibaka.  offensively and defensively was a huge difference maker in the game.
Offense to Defense, Serge Ibaka with the block and the other end shoots a long three @sergeibaka pic.twitter.com/iEYt5GkJEn

— Richan Singh (@visualrichan) June 8, 2019
Draymond Lost the game in the 3rd getting T'd.  I love him but fuck him tonight.  He can't help himself and oooh Kawhi 15 ft jimmy w 3 mins to go the biggest lead of the game.
Draymond and technical fouls. Name a more iconic duo.#Raptors #Warriors #NBAFinals pic.twitter.com/g0w7beFOWq

— ClutchPoints (@ClutchPointsApp) June 8, 2019
Raps up 4, biggest lead of the game.  It's in the bag and Mark Stevens should feel like shit about himself.  He's the reason the Warriors lost.  Terrible mojo and negativity translated on the court as the Raptors just fucking wore them down.  It was incredible to watch.  Like watching a man's last breath leave his body (which is surreal to watch).
Video: The Dick Head Who Shoved Kyle Lowry? Warriors Co Owner Mark Stevens
Blame white privilege.
Billionaire and Minority owner of the Golden State Warriors Mark Stevens has been fined $500,000 dollars and will be banned from attending games for 1 year for pushing Kyle Lowry.#NBAFinals pic.twitter.com/RIlZXPyDK8

— Dracord Sports (@DracordSports) June 7, 2019
(Warriors celebs are way better than Raptors Celebs btw we got nothing.)
67-63 Raptors with a huge stop on a shot clock violation and Kawhi gets fouled the other way hitting both FT's  Raps up 6, 69-63 w 22:13
Warriors miss
Raps rebound, Ibaka with a 2 footer and Toronto on a 7-0 run 71-63 Raptors.
Lowry foul and curry misses the front end, 71-64.
SERGE WITH A HUGE DRIVE, lay in 73-64
Warriors miss
Boardman grabs the board and attacks the basket the other way, fouled again in the bonus, gets both, 75-64
36+ points, 12+ rebounds, and a road win in the #NBAFinals, last 50 years:
Willis Reed
Magic Johnson
Michael Jordan
Shaquille O'Neal
LeBron James
Kevin Durant
Kawhi Leonardhttps://t.co/Bx3x7ED4bQ pic.twitter.com/jO2f867t27

— Basketball Reference (@bball_ref) June 8, 2019
Another 15 footer from Kawhi (he's magic, just magic to watch) 77-64
Curry and 1 77-67
Kawhi blitzed, Powell misses, Livingston dribbles the ball off his leg! 13 seconds to go…
Freddy to Kawhi 10 footer on the baseline  79-67 YOUR Toronto Raptors.  13 fast breaks in the Q helped as did The Raptors getting to the line and HOLY SHIT, Ibaka was Magnificant.
4th Q
FREDDY OPENS THE 4th with a looooong ass 3.
Klay, 3.
82-70 Raps
3 seconds on Ibaka (bullshit call)
Iggy misses, Ibaka w the board
Iggy strips Freddy
Curry miss
Now I know why Steph Curry all but begged Kevin Durant to come save the Warriors after Steph's Team blew that 3-1 Finals lead.

— Skip Bayless (@RealSkipBayless) June 8, 2019
(Skip is having a hard time polishing the turd that came out of his mouth last week. he's a dick farmer.  He's not a dick, he's such a dick he's a whole farm of dicks.)
Raptors the other way foul on Curry
Freddy misses a three
Warriors miss the other way
Siakam misses the other way
Foul on Ibaka
Livingston absolutely hammers Freddy in the face blood everywhere and the headshot was serious.  He was helped off the floor into the locker room Gets stitched up and comes right back because Fred is the man we all want to be.  He's a hockey player who plays basketball.
Refs reviewed it and found there was no 'Intention to commit a hostile act'.  Good call.  I'd love to gaslight Livingston but he suffered easily one of the grossest injuries in the history of basketball:
Freddy came back with 7 stitches and lost a tooth on the play.
foul on Ibaka on the play
Curry with both 82-72
Ibaka from Kyle gets hacked and makes it dropping the FT. 85-72 Raptors
Too big.  Too Healthy. Too good.
Would think that Toronto would be losing their composure not The Champs! But hey…. carry on. 🤷🏾‍♂️

— Kendrick Perkins (@KendrickPerkins) June 8, 2019
KAWHI nails a three after a GS miss, 88-72 Raptors.
Danny Green Foul on Draymond
Leonard fouls Draymond.  Draymond is still a reckless asshole but I love it.
Kawhi fouls Draymond again (phantom call). Draymond with both 88-74 Raptors
Kyle misses the open layup.
Warriors score 88-76
Smart time out by Nick Nurse up 12 with 7:40
Kawhi with a drive draws three kicks it out to Danny who CRAMS a 3.  91-76 Raptors and Oracle arena is quieter than Mark Stevens bed Springs.
Thompson hits a tough shot 91-79
Lowry with a huge pass to a cutting Ibaka with a hammer dunk. 93-79
Warriors score
Raps miss, Curry fouled puts Gs in the Bonus
93-83.
5:57 to go, kids.
serge miss
Iggy rbd
Serge fouls looney (His 5th which blows)
misses both.  Empty trip.  Looney's playing hurt but again, I really don't care.  he hurt his team staying in the game and Steve Kerr knows he shouldn't be playing.  It's awesome.
Gasol checks in for Ibaka who leaves with 20 and played his best game as a Raptor when it mattered most at BOTH ends.  He was OKC Ibaka.
Great ball movement, Kyle missed 3 offensive rebound
Siakam lays it in from Lowry in the paint on a broken play. 95-83 T.O.
Green misses a three
Gasol has decided to stop moving his feet, lazy foul,
Iguadola makes 1/2
3:36 left
Kawhi on Iso gets fouled by Klay, Makes both (14, 30 pt games in these playoffs)
97-84 Raptors
Curry w 2
97-86
Curry Deeeeep 3 97-89
Draymond with another stupid foul on Siakam whos makes both 99-89.
2:48 left
Klay bounces the ball off Siakam terrible football call.
green with another hilarious miss
Siakam the other way with 2 from 20 feet 101-89
1:45 to go.  It's done.  Another blowout
Lowry killer dribble drive on Pylon Andrew Bogut for 2 103-91
and all the fans are heading to the exits.
Lowry with a cheeky floater the other way, rebound off Golden State and Raptor ball with 1:03 left.  The ball goes off Curry's left shoulder.
Raptor ball.
Siakam from lowry from 8ft, 105-92 Raptors. Lowry dribbles out the shot clock, Golden state is toast. I just realized with 30 seconds the Toronto Raptors Raptors are going to with The Larry O'Brien trophy.  They walked off the court like they were heading to a business meeting.
Board Man gets paid!

Kawhi drops 36 as the Raptors take a commanding 3-1 series lead in the NBA Finals! pic.twitter.com/YG2qAlcesg

— Bleacher Report (@BleacherReport) June 8, 2019
Same shots that didn't go in the first half, fell in the second.  I said this would happen an no one believed me but it did.  I know hoops.  I am hoops.
🏀 GAME 4 FINAL SCORE 🏀

The @Raptors take a 3-1 #NBAFinals lead behind Kawhi Leonard's 36 PTS, 5 3PM in the Game 4 road W!#WeTheNorth 105#StrengthInNumbers 92

Serge Ibaka: 20 PTS, 9-12 FGM
Pascal Siakam: 19 PTS
Kyle Lowry: 10 PTS, 7 AST
Fred VanVleet: 8 PTS, 6 AST pic.twitter.com/bHvqJz5suh

— NBA (@NBA) June 8, 2019
It's over.  The Warriors are way to injured and down by a metric ton.
There will finally be a parade.  Kawhi will come back.  Toronto will finally be a destination for superstars and expect guys to chase a ring here in the offseason.
Quick Notes:
Raptor fans didn't just travel well, they took over Oracle.  This video is incredible.  People spent their own money to support this team because we haven't had a winner in a generation and we really, really want one.
Standing on guard 🇨🇦. #WeTheNorth pic.twitter.com/wS3PNjZWsI

— Toronto Raptors (@Raptors) June 8, 2019
Lowry is all business.  ALL business.  He didn't make a mistake and he played impenetrable defense.  His look after the game told the whole story.
.@KLow7: Strictly business. #WeTheNorth pic.twitter.com/qIvutR43Pd

— Toronto Raptors (@Raptors) June 8, 2019
Drake was fucking insufferable after the game.
Drake is a BIG MOOD after the #Raptors win 😂😂

Will Toronto bring home the gold? #NBAFinals pic.twitter.com/dFqMbtKwX3

— HipHopDX (@HipHopDX) June 8, 2019
Serge was a hero with 20 pts, going 9 for 12 and I love him.  This might have been my favorite play of the game.
Serge Ibaka is getting it DONE. 🔥

(🎥: @NBA) pic.twitter.com/TbaMg0xXmH

— theScore (@theScore) June 8, 2019
The Toronto Raptors are one win away from the NBA Championship #Toronto #Raptors #NBAFinals #WeTheNorth pic.twitter.com/9h59j68Tgx

— blogTO (@blogTO) June 8, 2019
If there's a team that can come back from a 3-1 deficit, It's Golden State, but they won't.
It's happening people.  It's happening.
Jurassic Park on the move heading north up York Street. @Raptors win! #WeTheNorth #NBAFinals pic.twitter.com/dnuh1gQAp1

— Adrian Ghobrial (@CityAdrian) June 8, 2019