Womp, womp.

Sixteen NBA players have tested positive for the coronvavirus of 302 players tested, sources tells ESPN.

— Adrian Wojnarowski (@wojespn) June 26, 2020
FYI, the infection rate reported among all 302 players tested is about 5% which is standard and none of the players who tested positive exhibited symptoms which matters or doesn't depend on what scientists you ask and who they vote for.
What"s problematic for the league is they had 6 positive tests come back out of 980 3 months ago so these new test results can't be overly comforting to players and league officials with the 're-start' of the NBA season a month away.
No word on who the players are and as per league policy, all will be quarantined for 21 days as players continue to make their way to Orlando.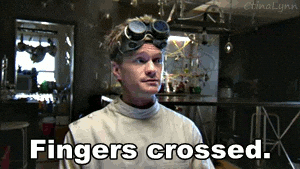 I've got $20 and a used Hyundai that says the season gets crushed before mid-July, btw.
Enjoy the weekend and see you in October!