For some reason, the NBA team hotels placement interests me.
Sources: NBA teams Disney hotels based on seeding:

-Grand Destino: Bucks, Lakers, Raptors, Clippers, Celtics, Nuggets, Jazz, Heat
-Grand Floridian: Thunder, 76ers, Rockets, Pacers, Mavericks, Nets, Grizzlies, Magic
-Yacht Club: Blazers, Kings, Pelicans, Spurs, Suns, Wizards

— Shams Charania (@ShamsCharania) June 16, 2020

It's been a shitty few months, so dream with me for a bit;
Bucks, Lakers, Raptors, Clippers, Celtics, Nuggets, Jazz, Heat all staying in the Grand Destino Hotel at Disneyworld for TWO months.

Common eating areas and gourmet restaurants open.
Giannis and Masai a floor apart.
Giannis already the favorite for DAD OF THE YEAR 🏆 (via @Giannis_An34) pic.twitter.com/ZI4qB28NqV

— Overtime (@overtime) June 14, 2020

Giannis is a FA in 2021.
Masai will have a quadrillion dollars in cap space.
The Raptors president was the one who helped Giannis immigrate to Greece from Nigeria and they have a terrific relationship.   He talked about in the in the
ECF last year and you can see the Raptor uniform in his eyes.
Can you imagine Freddy, Pascal, Giannis, and whoever else is a Raptor at that point, and the years of championships we'll grow tired off???  It'll be a boring parade after boring Ring Ceremony after boring banner reading.  Giannis is a 7-foot point guard and human rights activist who'd cherish a long career in a Raptor uniform which would come with 500 million dollars.  And he's worth every, red, cent.
Highlight plays are light work for Giannis 😤 pic.twitter.com/qtpL4BPC2r

— NBA on ESPN (@ESPNNBA) March 29, 2020

It's sort of nice that our team is in the winner's hotel. It's a huge homer ego bonus knowing the lads are with the big boys and we're dreaming here for a little situational therapy. No one wants to stay with the Wizards and seeing DeMar in the hotel every day for 2 months would suck if you're Masai, too so it really worked out, practically speaking.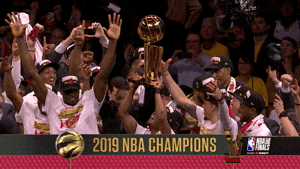 This was nice, wasn't it?  Maybe I need to do more dream posts instead of 'the world is fucked posts'.
We'll see how this one does.
DB