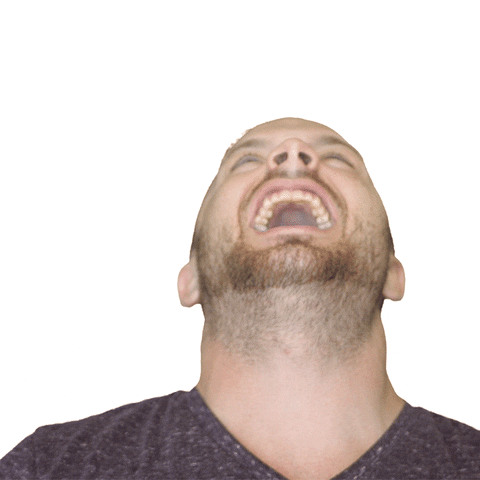 Drake stays clowning Giannis at the free throw line 💀 pic.twitter.com/W4iiGg7nMi

— Bleacher Report (@BleacherReport) May 22, 2019
Source: The NBA wants to tone down Drake's on-court antics.
The Canadian Press has learned the league made a call to the Raptors to discuss the Toronto rapper's behaviour on the sidelines.
Drake has made headlines throughout the playoffs for his behaviour courtside at Scotiabank Arena, where he has seats close to the Raptors bench.
Giannis rep rips Drake for 'disrespectful' antics during ECF. https://t.co/vzWMgW4czy pic.twitter.com/ePoQUCwQxi

— theScore (@theScore) May 22, 2019
While most of his antics are limited to standing up and shouting at opposing players — which are allowed by the NBA's fan conduct policy, so long as extreme language is not used — he has also drawn the ire of at least one opposing coach for walking onto the court during timeouts and rubbing Toronto head coach Nick Nurse's shoulders — which are in violation of said policy.
It's not the first time the Raptors have been asked to rein in their global ambassador. The NBA made a similar request during last season's conference semifinals when Drake got into a heated confrontation with then Cleveland Cavaliers Kendrick Perkins. The two fired profanity-laden volleys at each other and security had to step in and de-escalate the situation.
Imagine that?????
The Raptors couldn't have picked a more selfish, useless ambassador.  The Global Ambassador of the team.  The guy who should embody the spirit of a franchise and a country is basically using you and the team as an extension of his brand.
While all y'all are caught up with Drake the superfan, everyone else that matters is sick of his shit.  He's like a barking dog who sends the other dogs out when it matters so Puffy doesn't punch that douche beard off his face.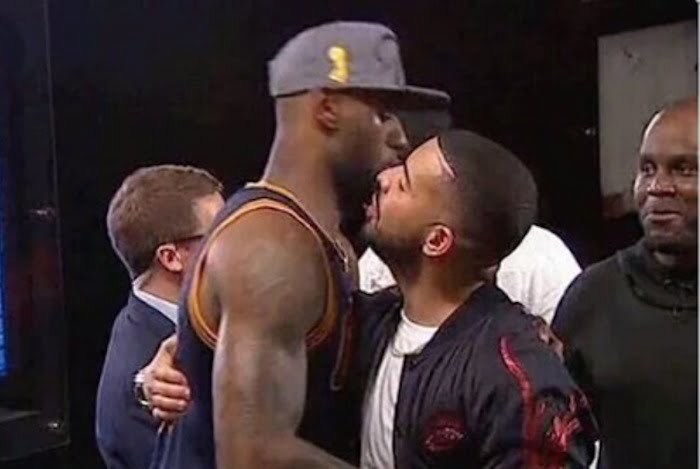 Drake is a pariah. He reps the doesn't rep the city.  He leaches off the Toronto and or any other team or person in the spotlight.  The Players are sick of his shit and the team/league telling Aubrey NO ONE is paying to see him act like an asshole for four quarters.    Deep down Drake knows the majority of people who love him are 15-year-old high school students pretending to be as badass as Drake pretends to be.
@NBAonTNT @NBATV kinda weird that drake thinks he runs the raptors💪🏽 #FearTheDeer pic.twitter.com/ZKtApWUVff

— Mingo.17 (@17Mingo) May 22, 2019
4 years ago on opening night, he commissioned his 'posse' to fight me in the Platinum lounge.  They were all removed, including Drake and we went into his private area, drank his booze and ate his chicken fingers.  It was the best.  It's hard to motivate a posse when you spell posses with a 'U'.
Toronto in game 5 @Drake #Raptors pic.twitter.com/82lURncWdR

— Nico | Photographer | IG:17thsuspect (@17thsuspect_) May 26, 2019
Keep it up Toronto.  Let me know when you start to get it.  Hopefully, that happens before he sucks you dry.
Drake accompanying Connor McGregor at the #ufc229 weigh in. pic.twitter.com/KSaLIBYDLp

— Drizzy Source (@DrizzySource) October 6, 2018
The NBA actually tried to get Drizzy out of those Seats and the Raptors said no because Drake said no because he's a title sponsor of their practice facility.  He might be an asshole.  But he's a smart asshole.
One proposal was to have Drake move seats so he wouldn't be so close the players and in line of sight for cameras. The Raptors said no. https://t.co/Uqr1F8cCcs

— Michael Grange (@michaelgrange) May 29, 2019
Remember, if anything happens to me, Drake probably had something to do with it.