In my nearing mid-life I've tried to adopt a more educated, slightly less Gas-Lighty approach to shit that drives me nuts.  That's what stress does.  Forces you to chill the fuck out and not light the world on fire which leads to a happier, peaceful, respected existence.
That's why I'd like the NBA to check Mike Callahan's bank account for large sums arriving from numbered companies from a bank in Seychelles.
That prick is the most useless official in officiating.  Will Callahan makes those knobs who screwed Vegas out of a second round birth and 30 million dollars look like Ed Hochuli (google him, NFL ref who never fucks up).
With 1:43 left on the clock… was this a foul??? pic.twitter.com/iztsY06Xxm

— Raptors Fans UK 🏀 (@RaptorsFansUK) April 30, 2019
This call on Marc Gasol was bullshit.
It's been horrendous. Especially when the Raptors cut it to 1, Gasol makes a clean steal on Butler, ref makes a bullshit foul call on the play. Kawai literally gets no calls compared to other superstars in the league as well. https://t.co/OSjcwIB4kz

— Ben (@BenTheBettor) April 30, 2019
Jimmy Butler connects from long distance! 👌#PhilaUnite | #NBAPlayoffs pic.twitter.com/uxOM90Sk37

— NBA on TNT (@NBAonTNT) April 30, 2019
This call on Danny Green was bullshit.  Butler Initiated the contact. There were at least 10 non-calls on the Sixers and 5 phantom calls (2 blocking calls) on the Raptors that Stevie 'Fucking' Wonder wouldn't have missed.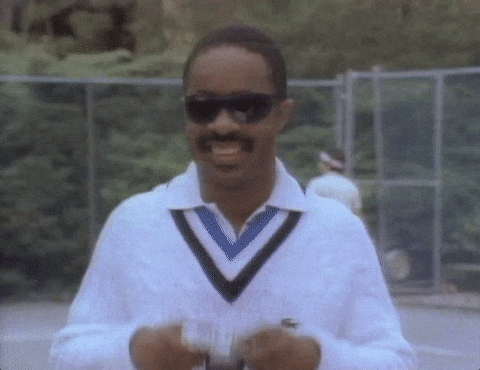 Mike Callahan needs to be less obvious next time.  Tim Donaghy got away with it until he made it egregiously obvious he was fixing games and last night was the best indication to date that certain NBA officials aren't fit to work a game.  I'm not mentioning names anymore.  Seems harsh.  Just be consistent at both ends and remember, NOT ONE PERSON CAME TO WATCH YOU OFFICIATE THE GAME.
Referees Mike Callahan, Brian Forte & Scott Twardoski ejected Raptors G Kyle Lowry for a second technical foul (conduct), #NBA Basketball

— SportEjections (@SportEjections) February 14, 2013
I knew it !! had a feeling the refs are going to get involved in this game. The @Raptors game commentators have said " The officials are on notice " which means get ready for fake calls and fuck the #WeTheNorth in every which way. I'm so sick of this garbage refs. Call the game. pic.twitter.com/00SqVBWQs5

— Aries™️ 🌐🇲🇹 #EliteGamer™️🎮 (@MapleLeafsAries) April 30, 2019
The ignorance on display from the officials tonight has been ludicrous. #Raptors #WeTheNorth

— Joseph Whalen (@JoeWhalen19) April 30, 2019
The Rockets and Raptors have legitimate gripes with the officials. In no world is a player slapping your elbow mid-shot, not a foul. Or jumping into the landing area.

— Rachel Doerrie (@racheldoerrie) April 30, 2019
Mike Callahan cheating for the Sixers…2 techs on Toronto,4 point play didnt call ANY of those soft touch fouls for Raptors….25-13 FTs for the ROAD team….Raps #2 seed in the East -50 in FTs in 7 games

Fukk the NBA officials and this crooked ass league….FUKK all yall

— tippy toe (@trife76) April 30, 2019
And btw.  Who the fuck is this guy??
I'm no Killjoy but this fucker needs to relax.  I know It's the first time Philly's been in the second round since A.I. but do you really wanna spend $5000 plus to wave some J School sign around while Refs try to prolong the series??  You look insane.  Like Steve Martin from 'The Jerk" insane.
P.S.
I hope Serge Ibaka takes that whistle of his and jams it so far of Callahan's ass, he'd have to blow his nose to make it work.
Like this bullshit call on Green in the first half.
Jimmy Butler connects from long distance! 👌#PhilaUnite | #NBAPlayoffs pic.twitter.com/uxOM90Sk37

— NBA on TNT (@NBAonTNT) April 30, 2019
Jack notes the vet move by Butler to induce the foul but that's a gimme for a ref.  Danny Green stayed in his lane and contact was offensive. I haven't reffed basketball since 3rd year Univesity intramurals and I know that.
Old Dean would say he wanted to take that guys flag and beat the refs with it.  New Dean just wants to scare 'em a little after the game with it.
The Raptors lost because they shot the ball like drunk astrophysicist's (except Kawhi), not because of the Officials.  They sucked.
However, the Refs sucked WAY HARDER and that's allowed to piss you off, too.  It's hard enough to win a playoff series with Ref's who aren't on the take.
Raptors in 5, provided Mike Callahan is given 'personal time' for a couple of weeks.