You don't say.
The Toronto Raptors boarded their plane on Monday. Next stop…Tampa Bay.
The team gears up for training camp and who would have thought after leaving Orlando's bubble they would once again be headed south to the Sunshine State.
This time around the roster looks a little bit different and Nick Nurse's coaching staff can't wait to get everyone accustomed to schemes. Both offensively and defensively, and the coaching staff will have some work to do considering the turnover of their roster.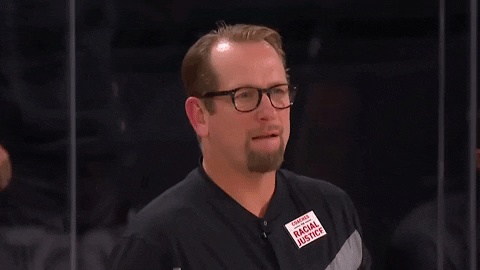 The Raps have added the likes of Alex Len, Aron Baynes, DeAndre' Bembry, Malachi Flynn, and Alize Johnson to the mix. The team has two gaping holes after losing Marc Gasol and Serge Ibaka, who are now rivals in California. Baynes and Len are going to get every chance to eat up the center minutes, their contribution is a wildcard next season.
It's smart business to maintain cap flexibility, so you can't blame the Raptors management if they stand pat for now. This current roster shouldn't be doubted, it's loaded with champions and includes two players in OG Anunoby and Chris Boucher who have huge opportunities in front of them.
It's not goodbye, Toronto, it's see you later. #WeTheNorth pic.twitter.com/9urlCuw0o8

— Toronto Raptors (@Raptors) November 30, 2020
Hard to fathom at this point but it could be Kyle Lowry's last year in Toronto. The point-guard from Philly will be entering the final year of his contract and is set to become an unrestricted free agent after the season.
Will he re-up to end his career with the Raptors or will he head elsewhere? To note, DeMar DeRozan is also a free agent next offseason, perhaps the best buddies reunite at a location of their choice.
Lowry made way to Tampa Bay with the rest his Raptors teammates. Training camp is set to begin and there's plenty of work to do.
For now, the only reunion he's worried about is with Larry O.B.