For such a model organization the Toronto Raptors are being HUGE assholes to Jonas Valanciunas and he's not happy about it.
The former Raptor C who was traded to Memphis (with CJ Miles and Delon Wright) for Marc Gasol before the trade deadline and other than a DUI in Wasaga a few years ago, Jonas was a pillar of the Raptors return to respectability and their championship run.
He spent the first 6.5 years of his pro career in Toronto INCLUDING a little over half a year in their Championship season and was far more important to winning the Larry O.B. than this guy…
He got two rings.  Didn't play for one second of one game in Raptor history.  All he did was run around and act like a complete moron, mouthing other players off.
Superfan Nav Batia got a ring.
He sells more Hyundai's than anyone in Canada.  He got an official player, a championship ring and surprisingly, he didn't play for the team either.  I'd love to see him run the floor in a uniform though.
Had the Raptors NOT made a big deal about giving these two rings, It wouldn't look so unbelievably cheap.  But the optics are fucking brutal.
Today, Raps GM Bobby Webster said (and I'm paraphrasing) he looked around the league and didn't think it was out of the ordinary to not give JV a ring.  He also cited how it's only happened once so that's what he's going with.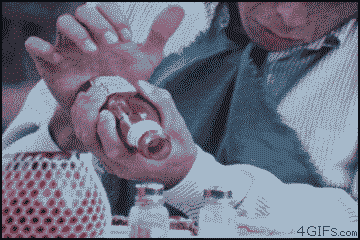 Weak.
JV deserves better.  Make it right and be the franchise I thought you were.  Delon and CJ don't deserve shit.  Especially CJ.