Freddy.  Got away with a little push but he made Fultz look drunk.
Fred VanVleet crosses up Markelle Fultz.

That was cold.pic.twitter.com/rpAq82tXsT

— Legion Hoops (@LegionHoops) October 29, 2019
I can't tell you how much I love Fred VanVleet.  This week Sportsnet had a poll and Kyle (rightfully so) was voted the #1 All-Time Raptor and I don't disagree.
But Freddy is a quiet killer.  A man when men are hard to find who's responsible for destroying what's left of Markelle Fultz's soul and ankles.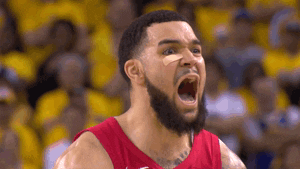 Again, different angle.  Bigger.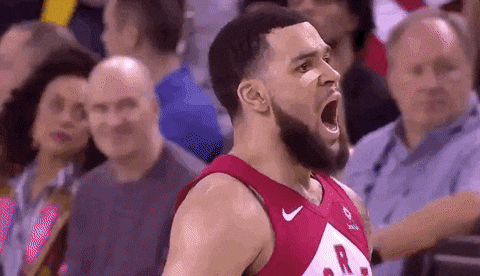 11 stitches under his eye, a couple of busted teeth, 22 pts and a 3 to ice a Championship in Oakland for Toronto.
He never complains and never shits on his teammates.  He always shows up even if it's not on the score sheet.
He plays hurt and doesn't like talking about it.  When he does talk, you can't understand him because he doesn't feel like opening his mouth all the way.
That's a boss.  Don't sleep on my man Freddy VanVleet this year kids.  He's a Godamned electric factory who eat hammers and shits nails.
He had 14 points and 6 assists in 39 mins and the Raps win 104-95 to move to 2-1.
We're back in Toronto preparing for Detroit Wednesday.