The Battle for Supremacy in the Eastern Conference was everything we hoped for Saturday night. And, when the in-house announcer used Kawhi Leonard's laugh after the Raptors turned it over, I knew the Raps weren't going to let that shit fly.
The Bucks arena played Kawhi's laugh after Raptors turnover 💀 pic.twitter.com/oELfC5ctlP

— Bleacher Report (@BleacherReport) January 6, 2019
The Bench Mob was terrible last night combining for only 5 points, so if you caught any of the game you witnessed a team without two of its starters and a bench that did nothing, beat the Rock's new favourite team. Don't expect much from the starters tonight as the Raptors have to turn around and host the Pacers on Sunday. They played heavy minutes last night as the game could have tie-breaking implications on the eastern conference playoffs.
Kawhi Leonard and Pascal Siakam led the charge, both dropping 30 points. Serge Ibaka also had a huge night, ending the evening with 25/9/5 and FVV lit it up from downtown, finishing with 21 points.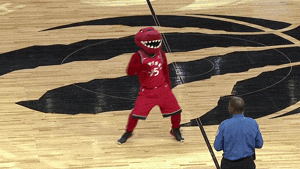 ICYMI – we got you covered with the condensed game below, get your popcorn ready Raps fans. We the north and now we the East.