What does this MEAN!!!???
Kawhi on the rumor that he's buying property in Toronto: "It didn't happen yet, no" pic.twitter.com/O2AjiwqciY

— Bleacher Report (@BleacherReport) June 9, 2019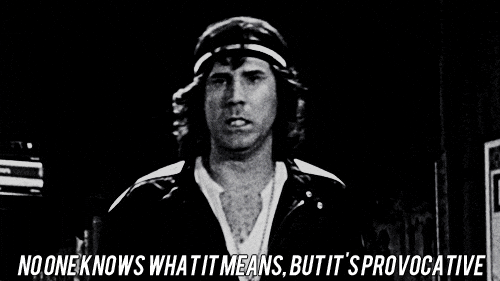 It means Michael Landsberg blew his load when he told everyone Leonard purchased a property in Toronto a week ago, whipping Raptors Nation into a lather.
Micahel Landsberg on TSN1050: Kawhi has bought a Toronto property.

David Thorpe says everyone he's talked to who knows/is connected to Kawhi agrees that TOR has done what they needed to do. Says he could always change his mind but believes Kawhi will sign a 1-2 year extension.

— James (@Account4hockey) June 3, 2019
Knowing Landsberg's history of using the truth to fit a selfish narrative, I'm not surprised but I respect the fact he went with a real estate rumor instead of an actual source.  Ballsy.   Terrible shit sandwich to eat as a journalist though.  He should move to blogging.  Less pressure.
"Yet" was the keyword there, kids.  It's a done deal.  Kawhi will sign a 3-4 year extension with the Raptors following the Parade and will be announced in an around that time because Kawhi doesn't give a shit about free agency.
The Raptors will draw another superstar (AD?) thanks to Kawhi and they'll win 2-3 more making Toronto the new Golden State and Drake will supply guys with a steady source of IG girls willing to lease companionship for some Dolce Gabbana, and courtside seats.
Doesn't matter.  I'm good with all of it as of 1145 pm on Monday night when this city goes completely mental.
All it takes is one! #ONEmore pic.twitter.com/loVg7MpBi2

— Danny Green (@DGreen_14) June 9, 2019
Thank You, IG girls.
Thank You, Masai.
Thank You, Kyle.
Thank You, Kawhi.
Thank You, Nick Nurse.
Thank You, Kendrick Perkins.
Oh snap, Perk and Drake were going at it! (via @KGArea21) pic.twitter.com/xPrWfQN0XB

— The Crossover (@TheCrossover) May 2, 2018