There is something inherently respectable about someone going "all in" on something they believe in, knowing that the consequences for failure are often catastrophic.  A high-stakes poker game, an individual investing their life savings into a new business idea, waiting for the greatest basketball player on planet Earth to decide where he wants to play for the foreseeable future, they all generate various levels of genuine excitement…and concern.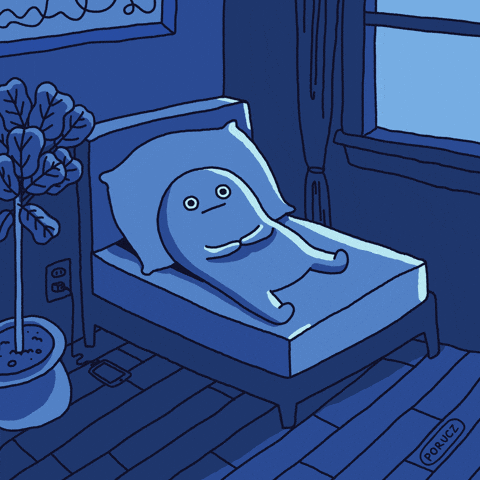 The Raptors future is completely in Kawhi's enormous hands.  Signing with another team hardly effects what the Raptors would of done in free agency up to this point, as they are over the salary cap with or without him.  The Lakers and the Clippers do not have the same luxury of having nothing to lose while waiting for Kawhi to make his decision. Dozens of free agents, including most of the top players available this summer have already made their decisions, leaving the left coasters to fight over scraps if this summer's biggest free agent prize decides to run it back with the Raptors.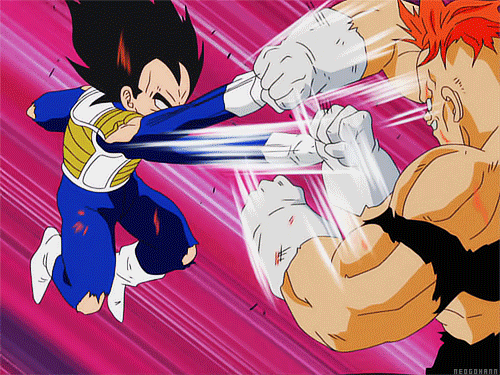 Obviously you can't just take a bunch of talented players, slap them together on a team, and expect them to be the best thing since the Dream Team.  On-court fit, personality, and injury history are a few of many intangibles in deciding whether a player would make a good free agent signing, or not.  Here are some of the notable free agents that I think both the Clippers and Lakers might regret missing out on if they don't win the Kawhi sweepstakes.
Who the CLippers missed out on
The Clippers had a surprising 48-win season that saw a scrappy and well-coached team squeeze into the Western Conference Playoffs as the eighth seed.  They then proceeded to take the defending champs to 6 games, with Patrick Beverly becoming a household name after his determined effort on the defensive end against Kevin Durant.  Unfortunately for the Clippers, they play in the ridiculously competitive Western Conference where if you're not getting better, you're getting worse.  Doc Rivers has a plethora of determined and versatile defenders to deploy, and some top-level scorers as well in Danilo Gallinari and Lou Williams.  The Clippers are a piece or two away from being serious contenders, but in waiting for Kawhi, they may have squandered their opportunity to do so.
AL Horford
Al Horford is the perfect fit for this Clippers team, and it's a shame he's going to a 76ers team where I think he might be an awkward fit.  Starting alongside Danilo Gallinari, I think the Clippers would have one of the more dynamic one-two punches in the frontcourt offensively, and Horford is a great one-on-one defender as well.  Inserting "Big Al" into the lineup gives the team another playmaker on the court as well, as he averaged 4.2 assists per game according to Basketball Reference.  That number would of put him second on the Clippers last season.  Montrezl Harrell had a breakout season last year, but I view him as more of an energy guy coming off the bench behind Horford, and Ivica Zubac could not stay on the floor in the playoffs last season.
Harrison Barnes
I've identified small forward and center as the Clippers biggest areas of need.  Rodney McGruder and the recently acquired Maurice Harkless are both above-average defensively and below-average offensively.  Both players can play multiple positions and minutes probably wouldn't be effected much by the arrival of Barnes, who would bring much needed scoring to the starting lineup.  Barnes is a veteran who has proven he can play well within a system as he did in Golden State, and can even be counted on as the first-scoring option for stretches, as he did often in a Mavericks uniform.  Barnes recently resigned with the Kings after averaging 14.3 points for them last season after the trade deadline.  At a reported 4 years and $85 million, the Clippers could have and perhaps should  have offered more.
Honourable Mentions:
Jimmy Butler, Terrence Ross, Bojan Bogdanovic, Nikola Vucevic, Jonas Valanciunas, Julius Randle
Who the lakers missed out on
You might have heard, the Lakers had a season that they would rather forget.  After a promising start to the season which included a Christmas Day blowout of the Warriors, a Lebron James groin injury and the Anthony Davis non-trade fractured whatever chemistry the team had built up to that point.  A messy offseason followed, with Magic Johnson stepping down from his position as Lakers President and being quite frank about his dislike for Rob Pelinka, the man who is currently running the show in Tinseltown.  A successful trade for Anthony Davis has the Lakers future looking as bright as the California sunshine, but in trying to make a super-duper team (that's what it would be) with Kawhi Leonard, the Lakers have waited their way away from some key role players who would look great beside AD and Bron-Bron.
J.J. Redick
Picturing Lebron and the should-be re-signed Rondo zipping alley-oops to Anthony Davis in between drive and kicks to Kyle Kuzma and J.J. Redick had me feeling like we should plan on the parade being in L.A. with or without Kawhi Leonard.  Instead, J.J. is going to take some of the scoring pressure off of Zion Williamson in New Orleans, where his 18.1 points-per-game last season will be welcomed with open arms.  But it's not just his scoring ability that I think makes him such a great fit with the Lakers, it's how  he gets his points.  J.J. Redick is a master of coming off screens and his picture-perfect quick release is exactly the tool that superstar playmakers need around at all times.  Redick is one of the most accurate shooters in NBA history and his presence alone demands constant defensive attention or you will pay the price.  Fast.

D'angelo Russell
After a public and rather embarrassing end to his first tenure with the Lakers, you might think that the last thing on the young point guard's mind would be a reunion.  According to Fred Roggin of NBC LA, the Lakers were set to meet with him to talk about making it happen.  Next thing you heard about Russell was that he had signed with the Warriors, their division rivals who they are undoubtedly going to be battling in the playoffs for the next several years.  Losing Russell hurts not only because he went to a rival, but also because he seemed to be the perfect player to compliment Lebron James and Anthony Davis.  I personally don't think the Lakers need a star player, as Kyle Kuzma has proven his ability to score at the NBA level, but D'angelo Russell can play both on and off the ball, and would maybe be willing to take a slightly lesser role knowing his reputation would be repaired, and he'd likely win a championship or two as well as the second ball-handler behind Lebron James.
Honourable Mentions:
Malcolm Brogdon, Reggie Bullock, Trevor Ariza, Derrick Rose, Rodney Hood, Taj Gibson