We ALL have that family member, it may be immediate or extended but that family member exists in all of our lives. You know the one, the freeloader, attention whore, distraction and family embarrassment.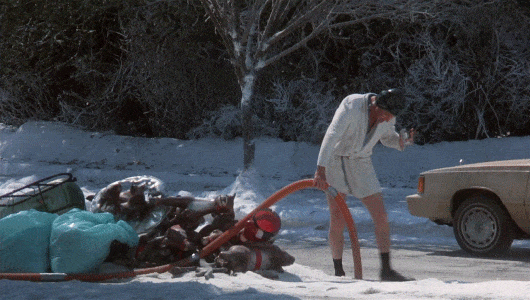 I have a theory, which I think is valid. Jackson Mahomes needs to be directly blamed for the Chiefs struggles as of late. To be clear I have no sources on this, but the optics are pretty greasy.
WHO IS JACKSON MAHOMES?
Jackson Mahomes is the GEN Z younger brother of NFL Superstar Patrick Mahomes. Jackson unfortunately (for the Chiefs) is addicted to being the centre of attention and LOVES TIK TOK. I MEAN LOVES. He posts stupid dances pre and post game every single time the Chiefs play and 9/10 is trending post game not for positive reasons.
I am not mad he is dancing like an idiot on the sidelines. HOWEVER he has some entitlement issues that need to be addressed.
Let us flash back to when the Ravens beat the Chiefs in a thriller on SNF. A few drunk Ravens fans were near Jacksons booth and started to mimic his dumb dances and chirping him. Next thing they know Jackson flips them off and pours a drink all over them. Surprise, everyone has a camera now and that flip went viral.
GIVE ME YOUR TEARS JACKSON MAHOMES pic.twitter.com/7xSlQkqNvj

— The Exit 52 Podcast (@Exit52Podcast) September 20, 2021
Does that seem like a guy who is ready for the spotlight? If I am him I ignore and walk away.
Up next, and this is a big one. The Chiefs rolled into Washington on Sean Taylor jersey retirement night for a matchup with the Washington Football Team. Sean Taylor tragically had his life taken from him and is beloved by everyone in the NFL.
The Chiefs should have easily dismantled the WFT, however good ol Jackson Mahomes decided to dance on the ROPPED OFF #21 on the field.
Chiefs Patrick Mahomes: 3-6, 21 yards, INT, 18.8 rating

Get after it Jackson 🕺🏼#ChiefsKingdom | #NFL

— Under The Hoodie: New England Patriots (@HoodiePatriots) October 24, 2021
He trending big time and got hammered online.
the madden curse to pat mahomes when he saw jackson mahomes dance on sean taylors number pic.twitter.com/2V5C7d0eiB

— gav 🐾 12-5 (@BlakeBortIes) October 24, 2021
Sean Taylor watching Jackson Mahomes dance on his number pic.twitter.com/0y7Q7iqgDC

— Blake Garman (@FrostedBlakes34) October 18, 2021
I truly believe Jackson Mahomes dancing on the Sean Taylor memorial has put a hex on the Chiefs…..ya know…..along with their awful defense

— B (Girth Brooks)🌊 (@britothebskis) October 25, 2021
Cheif's ain't been the same since Jackson Mahomes disrespected the goat Sean Taylor 🤷🏿‍♂️

— Yung Cab (@Yungcab) October 24, 2021
Jackson responded and said he was told to stand there and wasn't trying to be disrespectful. Ya…told to stand in the CLEARLY white roped off area. COME ON GUY.
I want to sincerely apologize for accidentally being on the Sean Taylor #21 at FedEx Field. We were directed to stand in that area and I meant absolutely no disrespect to him or his family.

— Jackson Mahomes (@jacksonmahomes) October 18, 2021
You can't tell me that the dumb ass younger brother of the best QB in the NFL isn't a distraction to the team. You can't tell me that because Patrick Mahomes is Patrick Mahomes he doesn't have special privileges with his family, that probably also pisses off teammates. To put the cherry on top I'm 100% positive that the Chiefs now carry some bad Karma from the football gods for Jacksons stunt on the Sean Taylor number. Change my mind. They were down 27-0 at HALF to the Titans….
It's like when you marry someone, you marry them not their crazy family and have to draw some boundaries right at the beginning.
I think Andy Reid and Chiefs need to sack up and revoke field access or Patrick needs to tell him to stay home for a week.
I am not even a Chiefs fan, but I do have Patrick Mahomes and Tyrekk Hill in my very expensive fantasy league and I've lost two weeks straight. I'm trying to go for the Jordan three peat in that league and I won't have some GEN Z TikToker fucking it all up.
CHEIFS! LEAVES JACKSON AT MAHOMES, and get back to your winning ways.
Rookie