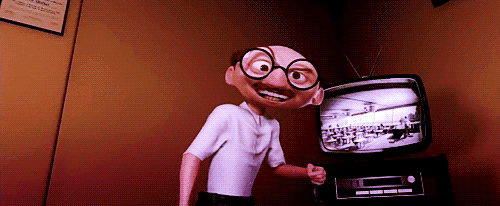 I've been following this story for quite a while now because Patrick Mahomes is my QB in my very expensive fantasy football league.
Here is my post from October 26th explaining my thinking that Jackson Mahomes TikTok antics were a distraction for the team and a direct reason why they sucked.
Leave Him At Mahomes: If The Kansas City Chiefs Want To Stop Losing They Need To Leave Jackson Mahomes At Home
Sources close to the team have said for the past couple of week there is beef between the the two brothers. Much of the speculation comes from this "weak ass dap" for the cameras prior to their MNF game.
.@PatrickMahomes checks in with the family before the MNF battle with the Giants ‼️ pic.twitter.com/EDpgZn3PDK

— ESPN (@espn) November 2, 2021
Here is what I know about the game against Dallas. Jackson Mahomes was no where in sight. Here is photo of where the family normally stays and as you can see Patty is embracing his wife pre game. Do you see some dumbass TikToking on a logo? Nope
Jackson has not posted on any socials in the past few Sundays and no one he usually goes to the game with has posted with him. On the day of the Cowboys game he posted a fake TikTok pretending to be at the game when he wasn't. WEIRD.
THIS IS A FALSE FLAG! He is using a video he took at the Chiefs – Giants game https://t.co/RxTUTlxHX1 pic.twitter.com/9DlOLaWbZb

— Quigs (@BigSeanQ_) November 21, 2021
Listen the proof is in the pudding, Patty Mahomes performs a lot better at the games Jackson does not attend, because Jackson Mahomes is a clout chasing clown.
The question remains, is Jackson still alive? What is going on? Is he being held hostage in Andy Reids basement? A ton of questions, all we know is Patrick is playing well when his brother is not in attendance. My money is on the Kansas City Chiefs stepping in after the Sean Taylor incident and told Jackson that if he comes to any NFL stadium he is not allowed to post any TikTok's.
All I know is that I WAS RIGHT and called what the problem and solution was on October 26th. I'll take my front office job with the Chiefs any time now.