The Chicago Blackhawks will be without Jonathan Toews for the training camp and at least the beginning of the season as it's being reported the Hawks captain is dealing with health concerns.
As with any injury/illness situation, the primary concern is always for the health of the player. So let's hope Jonathan Toews is okay. I can tell you there have been "rumours" for at least a week about Toews's status to start the season but no confirmation or information. https://t.co/OLpmY9mNkt

— Bob McKenzie (@TSNBobMcKenzie) December 29, 2020
As Bob McKenzie points out, there's been a ton of speculation surrounding Toews' health for a few weeks now and the team is expected to make a formal announcement on Tuesday with more information and a better time line. Toews has since made this statement via Twitter:
Statement from Jonathan Toews on what he's dealing with right now: pic.twitter.com/osvq6jEtts

— Tracey Myers (@Tramyers_NHL) December 29, 2020
The Hawks captain appeared in 70 games last year and scored 60 points and added another nine points in nine playoff games.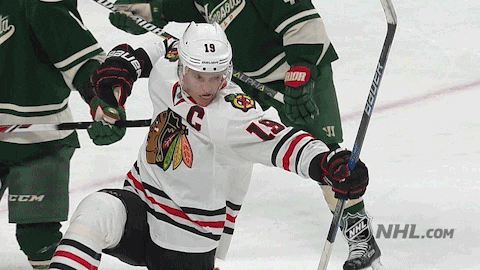 Back a few months ago, I examined the fact the team is rebuilding and their veterans were pretty pissed off about it. The management team didn't notify anyone it was coming and even had to write a letter to the fans to apologize. At the time, noise was circulating regarding Toews heading to Winnipeg.
So How Long Until Chicago Trades Jonathan Toews to Winnipeg?
While Chicago is now surprisingly rebuilding, the likes of Toews and the other core players are good enough to take the team to the playoffs.
The Blackhawks are now without Toews and youngster Kirby Dach who broke his wrist at the World Juniors and had surgery on Monday.
More to come once the Hawks make their announcement.