Phil 'the Thrill' Kessel is a quiet guy who loves to golf, fish, and play poker when he's not busy playing hockey.
Kessel has been involved in some big moments on the ice and off, including trades from Boston, Toronto and Pittsburgh. Makes you wonder why a prolific goal-scorer like Kessel, gets moved so much. Here's the 'truth' about the deal from Pittsburgh, as Pens insider, Josh Yohe went digging:
I don't think Phil hated Sully. I just don't think Phil likes coaches or being told what to do. Sully got on him during a flight one time for not playing more of a two-way game. When Sully went back to his seat, Phil looked up and said, "F*ck him'. We all liked Phil a lot. We still do. And we all like and respect Sully a ton. He's a great coach. But they had their moments – Unnamed Penguins player.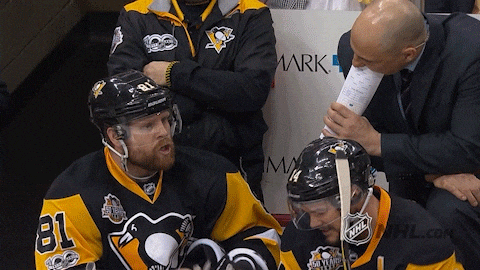 So according to unknown player, there is no truth to any rumors that Kessel demanded a trade. So Yohe went digging on this as well, and went on to mention multiple sources within the organization confirm that Kessel did indeed ask Rutherford for a trade. Nobody in the organization believes Kessel demanded a trade, but that Kessel and Rutherford came to a mutual agreement that it was the best for him to move on. In Toronto, Kessel wasn't loved by the coaching staff either, and the Leafs needed to shed some salary to start rebuilding. Kessel was caught in transition in Toronto, after some magical seasons. I've also heard a story Kessel paid the trainer $5000 to write down numbers instead of fitness test him one year. It was the same season he got chirped by Cody Franson for eating Hawaiian pizza at practice. Phil does Phil, that's it.
For the Coyotes, Kessel struggled out of the gate this year in Zona and never really got it going before the pause. It was reported on Spittin Chiclets, Kessel had to start using a new stick because his brand stopped making his specific twig, so it's taken some adjustment on where and when to fire.
Like many things in life, trade's come down to timing. Timing is always everything, isn't it?.
So is standing up for yourself and it sounds like Kessel did exactly that in Pittsburgh and it eventually caught up to him.
Now you know Phil Kessel didn't demand a trade, and he also doesn't even like Hot Dogs. Nice try, Simmons.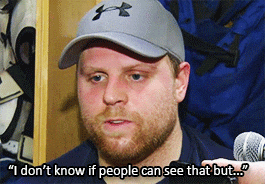 Remember this one…