Rivalries – they are what makes sports exciting.
The Chicago Bulls and the New York Knicks. The Los Angeles Lakers and Boston Celtics. Then in football, you have the Green Bay Packers and Chicago Bears. Or the Buffalo Bills and the New England Patriots. Actually, scratch that, literally every NFL team and the Patriots. Fuck Brady. Even if he isn't there anymore.
In baseball, you have of course the Boston Red Sox and the New York Yankees. I actually have a tattoo of Red Sox catcher at the time, Jason Varitek, punching Alex Rodriguez in the face back in 2004. But in the game of hockey, rivalries were not always just defined by high scoring games and great goaltending, it was Bloodshed as a common theme. Especially back in the days of the "Broad Street Bullies", when players like Bobby Clarke, Dave "The Hammer" Schultz, and Andre "Moose" Dupont brought a tougher style of play in the '70s and they weren't afraid to drop the mitts in a moment's notice. Shit, they'd even fight the fans.
We also all remember the epic games between the Detroit Red Wings and the Colorado Avalanche which always featured highlight-reel goals, bloody fights, and unbelievable goaltending.  
But when I remember rivalries of my childhood, I like to remember the battles up and down the Ol' QEW, between the Buffalo Sabres and the Toronto Maple Leafs. My earliest memories came in the mid-'90s watching Buffalo go head to head with players like Mats Sundin, Wendel Clark, Doug Gilmour, and goalies like Felix Potvin and Curtis "Cujo" Joseph. But who could forget the one thing that always brought fans out of their seats? Rob Ray and Tie Domi.
These two absolute fucking warriors knew how to stir up the crowd. Whether it was in Buffalo or Toronto, when those two lined up next to each other and started to yap back and forth, the hairs on the back of your neck would stand on end. We all knew what was coming next. Then the puck drops, gloves come off, absolute bombs were thrown back and forth, and most of the time Rob Ray's jersey would come off at some point in the tussle.
It happened so often and gave him such an unfair advantage that at one point the "Rob Ray Rule" was implemented that required players who engage in fisticuffs to have their jerseys tied down. 

I also remember vividly watching the greatest goaltender of all-time backstop Buffalo in 1999 past the Maple Leafs, en route to the Stanley Cup Finals. Dominik Hasek was nearly unbeatable that year. Led by players like Miroslav Satan, Stu Barnes, Geoff Sanderson, Brian Holzinger, and captain Michael Peca, I remember watching an underdog Sabres team embarrass the Maple Leafs in 5 games. But what I remember MOST about those years was the atmosphere of the crowd. Having tons of Leafs fans in the then Marine Midland Arena. Yelling back and forth with drunken Leafs fans who made the trip down the QEW. Paid three times the face value for a ticket so they could drink our 9 dollar beers and get embarrassed by the then Goat Head jerseys.
In fact, used to love to shrink wrapping cars with Ontario license plates. More exciting than Christmas morning. Then watch them sit in gridlock on the 190 as they head home after yet another L. Not without stopping at a local Walmart or Tops though, to buy even more cheap beer. Or the duty-free to save a few bucks on more useless shit.
Normally leaving their garbage all over our mall parking lots. Few pairs of used shoes here and there. And we always have a shortage of maple syrup because you shitheads guzzle it down by that gallon. Or maybe you hoard it in your pants before you cross back over the border. Whatever you gotta do to save a buck I guess.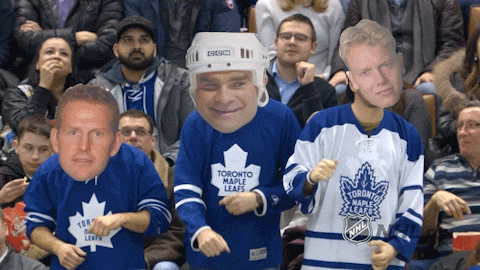 It's been a long time though since fans in Buffalo and Toronto could relish the days of that rivalry. But now a new day has emerged. We've had the pleasure of watching electric games between both teams. The emergence of both Auston Matthews and Sabres captain Jack Eichel has really taken the Atlantic Division by storm and I CAN'T wait to see Jack 'Daddy" Eichel drags you blue and white asshats all over the ice next season.
Dragging that thunder cock all over the ice while Matthews is busy mooning an elderly woman selling peanuts in the 200 level. John Tavares and his $77 million dollar PJs can't match up with Taylor Hall on Jacks's left side next season, when he's blowing the puck by Freddy with ease. And most of us have already seen the pictures of Rasmus Dahlin looking like Ivan fucking Drago in his backyard playing ping pong. Well, he's going to be playing ping pong on the blue line with the heads of Mitch Marner or Willie Nylander whenever they try to enter the offensive zone.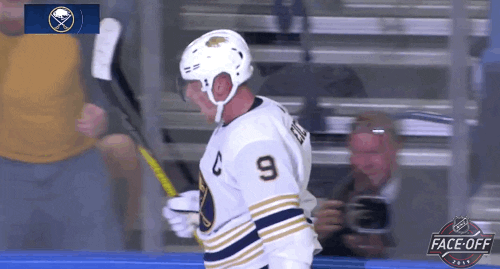 If you haven't figured it out yet. I hate the Leafs. Many of you might remember me from when I lost my mind on the radio here in Buffalo over the Sabres.
Sorry for the late introduction. How I had enough and blamed ownership. Misspelled names on the back of knock off jerseys, and terrible on-ice product.
But I'll still take all of that over the embarrassment of never making it past a first-round and not winning a cup since there were only 6 teams in the league. The last time you even won a playoff series was in 2004. When Napoleon Dynamite was in theatres, everyone was wearing fucking Von Dutch hats, and Facebook was just a thought in that weird looking head of Mark Zuckerberg. The last time you won a cup, topping the music charts were the Beatles, The Doors, and "I'm A Believer" by The Monkees.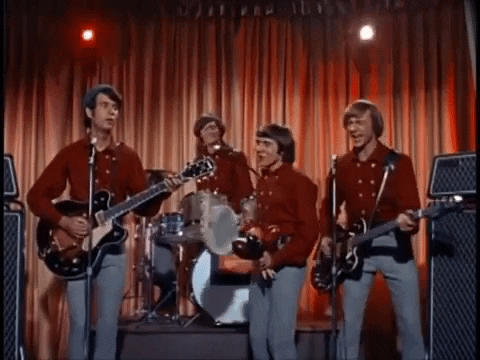 Those who know me though, know deep down I do love Leaf fans. I'm actually friends with many of you. But come January 1st, you're all dead to me. I'll be on the front lines screaming 'Blow Leafs Blow", "Fuck the Leafs", and "Eichel over Matthews and his stupid man purse and Gucci shoes".
But until then Leafs Nation -Cheers. Let's remember some of the fun times. Because before you know it, Jack Daddy will be leading the league in points and dragging his nuts all over your faces.
Love you all. I'll hang up and listen.
Duane A. Steinel
Put Joey Moss in the @HockeyHallFame He exemplifies why hockey is the greatest sport on Earth. #RIPJoey #RIPJoeyMoss https://t.co/bPbxgKoTgx

— Duane Steinel (@DuaneS39) October 27, 2020
Check out – @trainwrecksprts