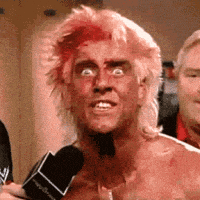 NHL and NHLPA ratify four-year CBA extension and Return to Play Plan. #StanleyCup Qualifiers to begin August 1. https://t.co/IErZJ2hifT pic.twitter.com/f5HgirRFLB

— NHL Public Relations (@PR_NHL) July 10, 2020
LFG! Hockey is not only back but the first 10 days are an electric factory of games.
A degenerate gamblers wet dream. I am stoked to be able to watch hockey when it's 37 degrees outside from a pool, like we live in California. Canada has never experienced watching the nations sport with hot weather. I can't wait. The boys are FIRED UP.
I'm back.

— The Stanley Cup (@StanleyCup) July 10, 2020