Kyle Dubas can breathe easy as the Sheldon Keefe era is off to a blazing start and by all accounts, won't be slowing down anytime soon.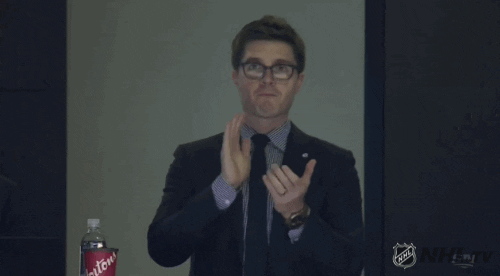 As half of you shake your head and say ' it's only two games', the other half of us look at the big picture and realize this was the perfect move, at the perfect time.
After 6 periods of watching 'Keefe's Leafs' here are the biggest things that I have noticed so far:
The defence are active. They are jumping up and pinching more than they ever had
This bodes well for Tyson Barrie, who can now join the rush without getting blasted by his coach, oh, and have you noticed Barrie on the first power-play unit. Funny Keefe would put a 60-point defenseman on his top unit. Duh…
Speaking of defence, the team is collapsing all 5 guys in front of Freddie Andersen. The team will now block way more shots than earlier this season
The first unit of the PowerPlay is playing more of each man advantage. I would get so frustrated with the first unit would only stay on for 45 seconds some times, and now with Keefe, they are getting more run. Keefe even called a timeout during a powerplay to keep his top unit on the ice. Mike Babcock, take notes
Speaking of the PowerPlay, they don't 'drop it back' every time now, it's a mix of carrying it all the way and dropping it back when needed. Keefe is limiting the predictability and wants the skill of the players to take over
The team doesn't dump the puck in for no reason. They hang on to it, they circle back and change, and they believe possession is a staple for success. If we have the puck, they can't score. Makes sense to me.
Brings us to the biggest change – the Leafs are now going to practice individual skills in practice. For those who don't know, Mike Babcock never coached skill in practice, he coached tactics and systems and never would spend time on working on each player's skills and improving them. Babcock would tell the player's to work on their skills in the summer and he wanted the practices to be about Mike Babcock's Tactics.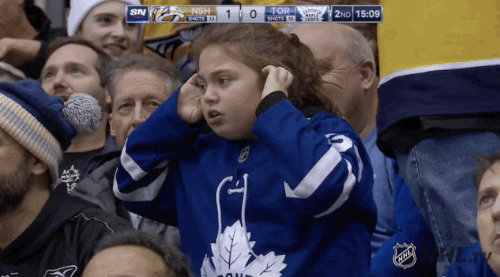 But now, Sheldon Keefe has arrived and the team will work on individual skills in practice as Keefe's goal is to ' maximize each player to the best of his ability so each player on the team can reach their ultimate potential'.
Can you believe that? A coach who puts his player's first…what a time to be a Leafs fan, and more importantly, a Leafs player.
The Maple Leafs are 2-0 under Sheldon Keefe, there is a new positive vibe surrounding the team, and it's just the beginning because, as John Tavares mentioned with a slew of F Bombs to go with it, this is the start of something special.
Keefe's Leafs – a special group.
Okay, I am all in on this team. pic.twitter.com/CBjfFhofLL

— Flintor (@TheFlintor) November 22, 2019
Battled our way to finish it off.

Check out the Game Tape from last night's win. #LeafsForever pic.twitter.com/G0PQX7iyci

— Toronto Maple Leafs (@MapleLeafs) November 24, 2019