The Calgary Flames are on everyone's radar when it comes to this year's playoff tournament, due to their latest playoff flop and some big names struggling this season. While networks like Sportsnet, The Athletic and NBC have covered the Flames making major changes this off season, the talks continue to circle around forward Johnny Gaudreau. Eric Francis of Sportsnet, recently mentioned if the Flames experience another flop this postseason, there could be major changes coming from GM, Brad Treliving.
I took a stab at what some deals could look like, if the Flames decide to move on from 'Johnny Hockey':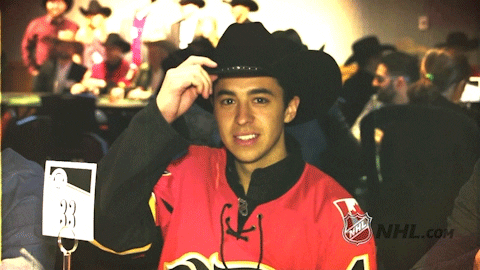 \
To the Columbus Blue Jackets for Joonas Korpisalo, Ryan Murray and a draft pick.
This deal would fill two giant holes for the Flames, both in the crease, and on the back-end as the team has 5 upcoming defencemen who are UFA's. Columbus gets a top-6 forward to add to their group and 'Johnny Hockey' immediately becomes their highest paid forward. Columbus loves pulling off bold moves and are in need of some offense, the details of the deal may be different but these two teams appear to be a match made in heaven. Sam Bennett of the Flames and Josh Anderson of CBJ could find themselves in the middle of this blockbuster.
To the Pittsburgh Penguins for Matt Murray, Jack Johnson and forward prospect Kasper Bjorkqvist. 
It's not often a Stanley Cup winning goaltender in his prime becomes available, but from all accounts out of Pittsburgh, Murray appears to be on the block. As Murray will be in need of an extension, this move could actually save the Pens some cash. Johnson has been long rumored out of town, and he will provide some stability for a thin Flames blue line. Bjorkqvist gives the Flames someone to throw in their lineup on the left side, who still has potential to be an impact player. Regardless, this move is all about the Flames finding a long term solution in goal. For the Pens, turning their now platoon goaltender into a Top-6 scoring winger, couldn't work out any better.
To the New York Rangers for Tony DeAngelo and Alexandar Georgiev. 
With the uncertainty of their new contract extensions coming up after this season, and the smallish sample size, this would certainly be a huge gamble for the Flames. DeAngelo put up monster numbers and Georgiev has looked like a potential #1, however, the Rangers will be close to the cap so they made need to get creative to make it work. 'Johnny Hockey' would flourish with Artemi Panarin and provide the brights lights in the Big Apple with an American star. Given the Rangers depth in goal, they could leverage it to make a huge deal. Or they could buy-out Lundqvist and keep the young tandem. Options are usually a good thing.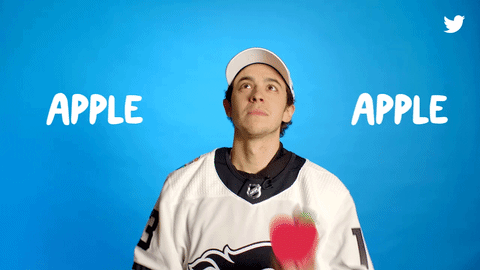 The Calgary Flames have a giant spotlight on them. A team full of potential with a few gaping holes. If they cannot advance in this year's playoffs, we could see a major shakeup in western Canada. With no trade protection, and a career that includes a 99 point season, Johnny Gaudreau could fetch the Flames a couple of huge pieces for their future. If a deal does go down, it's expected the Flames will focus on a long-term solution in net and defense. Keep an eye on Calgary this upcoming off season, as the trade chatter continues to heat up around the Flames roster.