As a Maple Leafs fan, when I saw this trade rumor pop up from NBC, my immediate reaction was….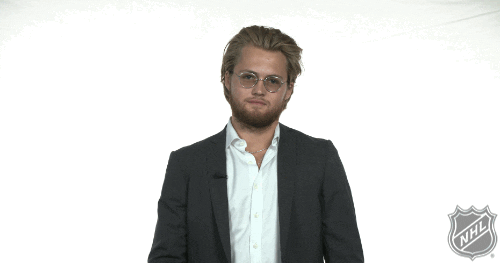 Unfortunately, for Bruins fans this trade is a fairy tale as the Sabres would probably fold if this deal didn't work out for them, and by the looks of it, it probably won't. Plus trading your franchise player within your division basically gets you fired immediately, so somebody tell Kevyn Adams he may want to keep tabs on his captain.
But let's consider this, when beat writers, or 'insiders' for a hockey team start contemplating trades, it's because they are close as anyone to the team, and can see a potential fit for a deal. This one happens to be as intriguing as ever, as Boston Bruins insider Joe Haggerty has suggested the Bruins should go after Massachusetts native, Jack Eichel, and the deal would send shock waves throughout the league.
The offer would include a handful of young assets including former 1st-rounder, Michigan centre John Beecher, forward Jake DeBrusk, defenseman Brandon Carlo, and at least two high-draft picks. Nothing short of a blockbuster, and a package that the Sabres would need to sell their fans on. Good luck with that.
With Buffalo's recent trend of embarrassment, it feels like if they deal Eichel at the draft this year, nobody will be showing up to games when next season starts. Which doesn't seem to be the biggest deal, because with the way things are going for Buffalo, there's a chance their ice won't even be frozen for opening night.
Nothing short of a dumpster fire of late, the Sabres need to have a bounce back season or else it won't be team's making offers for Eichel, it will be Eichel's agent making calls to other teams.
Here's more from Haggerty, on the Bruins offer for Eichel:
It would start with trading high-grade, young assets like promising young Michigan center and former first round pick John Beecher and restricted free agent winger Jake DeBrusk, along with a robust high draft pick package. Perhaps you don't get out of an earth-shattering Eichel deal without including a young D-man like Charlie McAvoy or Brandon Carlo, and that's where the decision could get awfully difficult were it to ever get to that point.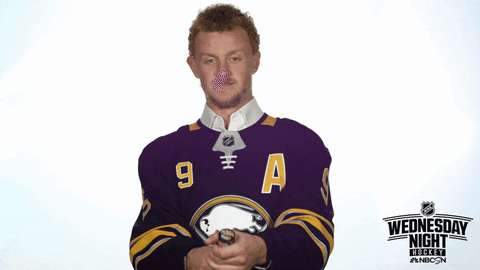 Buffalo Sabres fired wrong employee, had to hire him back, and that's not even the good part!