And, you may ask where all the chatter started. Well, this is 2020, so if you change your social bios and take out everything to do with Montreal, people start to notice.
Domi has now fired his agent, Pat Brisson, who is very close friends to Habs GM, Marc Bergevin. His dad Tie, is apparently trying to get his close buddy Mario Lemieux in Pittsburgh to influence a trade, and the Pens and Habs have held discussions. His contract demands are certainly going to steer some teams away.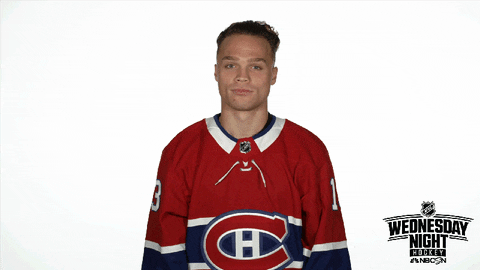 In Montreal, the relationship with his head coach, Claude Julien has not been great, and that's certainly influencing the decision as well. Domi had a mediocre year, and never really found a consistent spot in the Top-6 for Montreal. He didn't score in the playoffs, and struggled to find his game as he was moved back and forth from wing to center, basically all season.
Habs GM, Marc Bergevin had an interesting quote once the Canadiens were eliminated regarding Domi:
He's better suited to answer regarding his performance. Max has a lot of potential. I can't speak for his future.
Look for Domi's next agent to help facilitate a trade out of Montreal. Keep an eye during the NHL draft in October, that could be Max Domi's last day as a Hab.
Stu on Sports: Max Domi's days with Canadiens appear to be over https://t.co/pxrilnSDRR pic.twitter.com/sCPYktM5dQ

— Montreal Gazette (@mtlgazette) August 31, 2020