The Toronto Maple Leafs and New Jersey Devils have agreed on a deal that sends Leafs forward, Andreas Johnsson to the Devils in exchange for forward Joseph Anderson.
Johnsson missed a ton of time last season undergoing knee surgery, and finished the year with 21 points in 43 games, along with one appearance during the playoffs. Johnsson is under contract for the next three seasons at $3.4 million, and will slide into the Devils top-six forwards.
For the Leafs this move is all about creativity and giving themselves some more flexibility with their salary cap crunch. The money will be spent on re-signing Ilya Mikheyev, and if Vegas doesn't have their way, be possibly spent on Alex Pietrangelo.
Johnsson leaves the Leafs after playing 125 games, collecting 67 points and battling hard every shift. One thing about Johnsson is he never takes a night off and can play with anyone. The Devils picked up a winger with some potential here.
In Anderson, the Leafs get a 22-year-old winger, who tallied six points in 18 games last year with the Devils and spent 44 games playing in the AHL, where he managed 34 points. Decent production for the 3rd-round-pick from 2016, who is likely to battle for a 4th line spot on the Leafs next season.
This move was all about money, and now the Maple Leafs have over three million more to work with.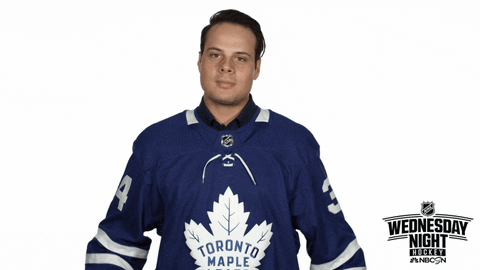 I had a feeling this was coming…
Mid as well trade Andreas Johnsson now ….. https://t.co/6pdanEPeZ5

— Shug McSween (@ShugMcSween) October 8, 2020