Oh, what a difference a year makes.
It's the 2019 Stanley Cup Playoffs and the Toronto Maple Leafs don't want to be called underdogs. They don't want your sympathy vote, they're coming off a 100 point season. They know they can win. And, if you're like me, you're sick of seeing it splattered all over the media that this team stands no chance. Give your head a shake, folks, the Maple Leafs stand a puncher's chance in 2019, and here are 34 reasons Toronto can and will beat Boston:
1) They just played a full season with facial hair #SmellYaLou
2) Nazem Kadri won't miss half the series
3) Roman Polak won't be in the series and play more than Mitch Marner as he did in 2018
4) Neither will Tomas Plekanec
5) The Leafs can match the Bruins' top line with someone other than the aforementioned Turtleneck
6) John Tavares is a Toronto Maple Leaf
7) Andreas Johnsson has developed and will have more of an impact this time around
8) Same goes for Kasperi Kapanen
9) Ditto for Travis Dermott
10) Connor Brown won't be playing first line minutes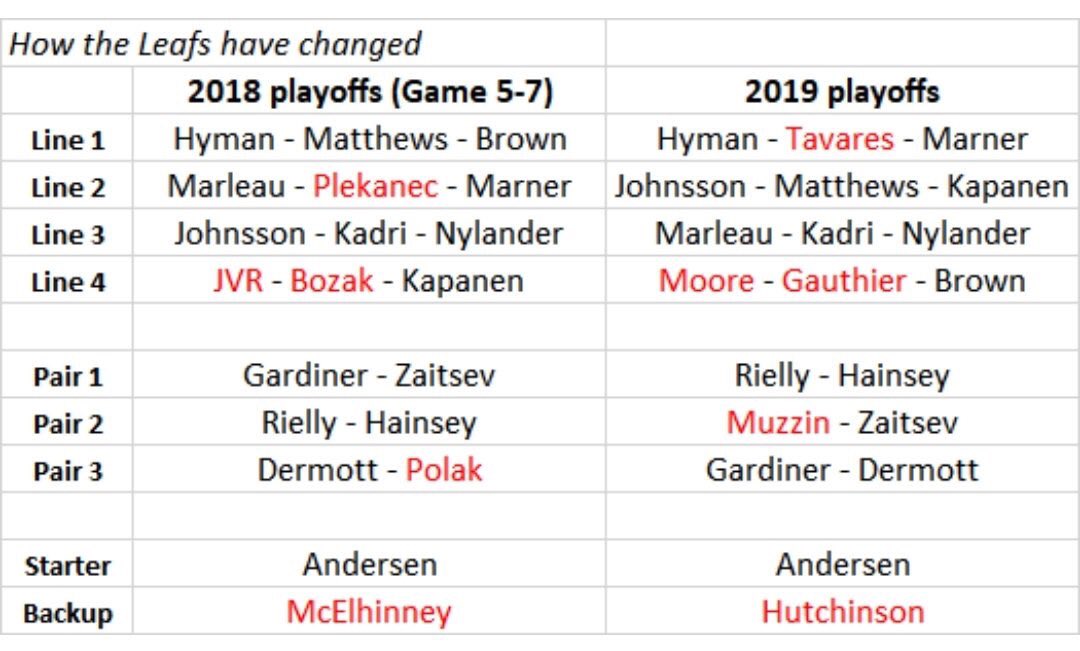 11) Jake Muzzin will help stabilize the back-end and lead by example
12) Patty Marleau won't let this team fail and will deliver another inspiring intermission pep-talk
13) Mike Babcock has learned from his mistakes and will play his best players more
14) Secondary scoring – the Maple Leafs had 9 players with more than 15 goals, the Bruins only had 5
15) Tuuka Rask will be pulled at some point and somewhere Andrew Raycroft will slow clap
16) Jake Gardiner will put his alter ego – "Shakey Jakey" to bed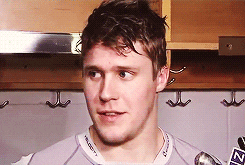 17) Morgan Rielly is coming off a record season and will take his game to another level
18) Ditto for Mitch Marner, last year he dominated, what will he have in store this year after one of the best seasons in Maple Leafs history
19) The Leafs won't give up 3 power play goals in Game 1
20) The Bruins give up the most shorthanded goals in the league and either Marner or Kappy will take advantage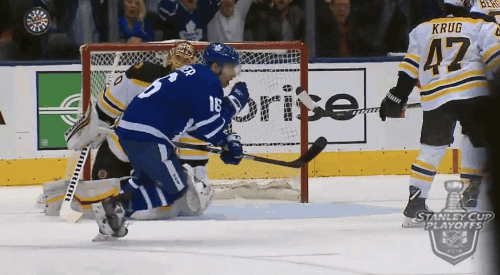 21) Mike Babcock will hammer the Carlo-Krug pairing as much as possible and reap the benefits
22) Ron Hainsey will play less against the Bruins top line
23) The entire team is as healthy as it's been in months
24) The Kings, Blackhawks and Penguins all went deep in "year 3", well folks, it's the Maple Leafs' "year 3"
25) Nobody has to listen to Jack Edwards, that's a win for everyone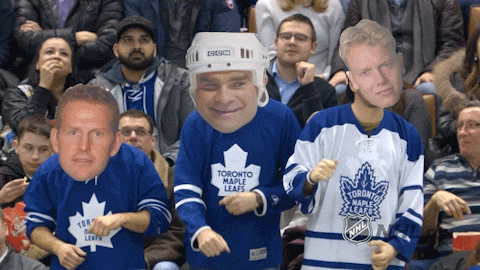 26) The Bruins can't "skate" with this Leafs team, their team speed will be a huge difference in this series
27) Zach Hyman will score on one of his 40 wrap-around attempts
28) Martin Marincin is lower on the depth chart, this never hurts
29) William Nylander will use this clean slate to quiet the contract critics. Nobody gets paid in the playoffs, so don't even bother
30) Trevor Moore will be an unsung hero and will snipe a huge goal in either Game 1 or 2
31) *See Hug

32) The Leafs won't get blown out in games 1 and 2 and have to climb out of a massive hole to sway the momentum of the series
33) Just wanted to remind you, John Tavares is a Maple Leaf
34) Reason 34 goes to #34. Auston Matthews had a horrible series last playoffs. His 2 points were not good enough and he's well aware. 'Matts" is happy, he's healthy and he self-proclaimed this week that he's finally feeling "free". His contract is behind him, his shoulder injury is behind him, and Mike Babcock has made it known to him, he's going to play a ton. Look for Matthews to build off his dominant play of late and be the conductor of the Blue and White orchestra. He'll have to worry less about Patrice Bergeron, and Matthews is ready, willing, and able to take his game to another level against David Krejci and Charlie Coyle. With or without William Nylander on his wing, it won't matter, Matthews is ready for the grand stage, he has the ability to carry the entire team on his back, and the best part is, he won't have to and that makes him very happy.
Auston Matthews and the Maple Leafs are ready…..are you?
#LetsGoTo