The Toronto Maple Leafs played their first road game of the season on Friday and according to Auston Matthews the team let their foot off the gas too early. The Leafs jumped out to a 1-0 lead and held a 2-1 lead, half way through the second period and then all hell broke loose. Here's five things I noticed during the Maple Leafs first loss of the season:
Zach hyman is a top-six forward
Zach Hyman has started the season on the third-line with Alexander Kerfoot and Ilya Mikheyev, and that's going to change very soon, possibly as soon as Saturday night. Hyman looks to be in great shape, he's more skilled than you give him credit for, and he's off to a good start through two games.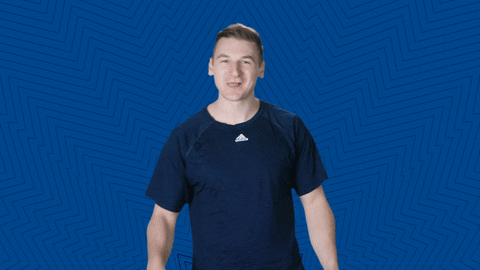 The rugged winger who works harder than anyone, has two powerplay points through two games, a perfect shooting percentage and a work ethic that can't be matched. Sorry, Jimmy Vesey, but get used to playing with your college teammate on the third-line.
alexander barabanov isn't very good
Of course, Barabanov is actually amazing at hockey and plays in the show, I just mean compared to all the other players that are amazing and play in the show. So far the Russian import looks to be a step behind, I don't think he's converted on a tape-to-tape pass and he would be a Sam Mitchell nightmare, as his stat line is full of zeroes. Expect to see him be the first player headed for the taxi-squad. Nick Robertson is foaming at the mouth.
Frederik Andersen looks shaky
The team ranted and raved that Andersen was in the best shape of his life, he was committed, and they expected him to have a fantastic season. Well, relax Leafs Nation, he's going to. Although, early on Andersen hasn't looked great, and that's on Freddie. He will turn this around and find his game, it's just Leafs Nation is running out of patience as year after year the goalie debate takes place. One thing's for sure, Leafs Nation needs to chill….
Leafs Nation needs to chill…….#LeafsForever pic.twitter.com/B9UmrvJ3ph

— Shug McSween (@ShugMcSween) January 16, 2021
The top-line is forcing it
Auston Matthews, Mitch Marner and Joe Thornton are not off to a hot start, and they appear to be forcing things. These three need to play a more north/south game and get a 'scummy' goal to kick off their season as no one from the trio has scored yet. I mentioned when they were announced to be playing together, the only way it wouldn't work was if they couldn't keep the puck out of their own net…..they're -8 combined after two games.
Marner is shooting more, Matthews looks unreal and is likely to score Saturday night, and let's hope Jumbo can have a big night early on this season so the pressure doesn't mount and the noise stays quiet for him from Leafs Nation.
TJ Brodie is struggling
Brodie looks like he could have used a few preseason games as the Leafs prized free-agent signing is not off to a good start. He had several passes on Friday night that were no where near the forward and his dash 3 after two games is concerning. Brodie won't ever be the fastest skater, he won't have the hardest shot, and he won't be the most physical defender, he gets paid what he gets paid because he's supposed to play the entire game without you noticing. Unfortunately, Brodie is noticeable for all the wrong reasons right now.
Keefe on TJ Brodie: "Nobody really was a standout for us here today but he's a pro, he's been fine. He plays a game where you've got to watch it back on video and really focus on what he's doing to really see the value in it."

— Kristen Shilton (@kristen_shilton) January 16, 2021
The Leafs take on the Senators in Ottawa again on Saturday and we'll have to see if there's any lineup changes. Where does Hyman slot in? Does Barabanov come out? Can Jack Campbell put on a show to apply some pressure in the crease?
Auston Matthews is going to score Saturday night, lay the bet.
Cheers, Shuggy.