Here we go, Leafs Nation!
Alex Pietrangelo has the Toronto Maple Leafs very high on his list of destinations, and quite frankly, nobody around here is surprised.
This comes days after the Blues captain admitted he was disappointed with St Louis and their lack of contract talks and firm offers, considering all of the team's success and how 'Pietro' played a huge part in it.
Pietrangelo is a family man, a father of triplets and is married to a woman from the St Louis area. Most of her entire family still lives in the area (so we are told), so the goal has always been to stay. But, it's a business and the Blues may not be able to keep him. If we see a couple more trades in St Louis like the Jake Allen salary dump to Montreal, then expect an extension in St Louis. If there aren't more moves before October 9th, then count Pietrangelo in for moving his family.
And why Toronto? Well, his family is from the King City area, which is just north of Toronto. Makes all the sense, if they can't be beside Grandma and Grandpa in St Louis, let's head to Nanny and Poppa's house in Ontario.
The Leafs would need to move some money out, and you can bet your bottom dollar it's William Nylander who is shipped out.
Speaking of bottom dollars, St Louis better be willing to find some or else they will be announcing a new captain next season to a disappointed fan base.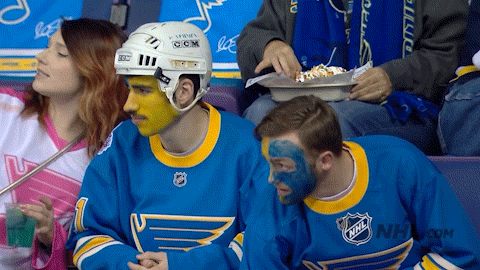 Darren Dreger on Leafs Lunch talking Alex Pietrangelo: "I think that going into the open market, Toronto would be very high on his list. I think the Vegas Golden Knights would be high on his list and that list would be relatively short."

— NHL Watcher (@NHL_Watcher) September 15, 2020