When the Toronto Maple Leafs acquired Jake Muzzin this week in a blockbuster deal with the LA Kings, as soon as the news broke my immediate thought was, "Fuck yes, Martin Marincin is done in Toronto". Bring in our pal Elliotte Friedman to spark the celebration…
Marincin (TOR) on waivers

— Elliotte Friedman (@FriedgeHNIC) February 2, 2019
Ok, so there is little chance he gets scooped up by another team, however, the shitty D-Man will be finding a new home at Coca-Cola Coliseum with the AHL's Marlies,  and the crowd goes wild!
Live look into my living room: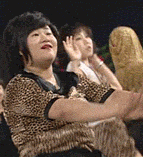 Maple Leafs by a million tonight and give the boys in Blue a break about last night's performance, Detroit's a hard team to get up for and the Leafs always seem to bounce back on Saturday nights.
Thank you, Kyle Dubas, for not listening to all those Corsi all-stars, and just watching your team play with your own two eyes to know that Marincin is overwhelmed in the show and can live out his dream as an AHL all-star.