I graduated high school back in 2004.
Seems like a long time ago, well, that's because it was a long a time ago.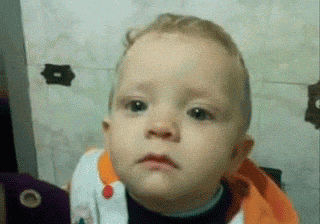 Like many recent high school grads, I tried to stay as far away from 'that place' the year after I graduated, as I had put in my time for 5 years and had my fun. My high school was full of some decent athletes throughout the years, who went on to play NCAA football, NCAA baseball, CIS sports, you name it and Eastview Secondary School had it covered.
I remember sitting at home one day and a buddy of mine who was a couple years younger and still attending Eastview, asked if I wanted to watch the high school hockey game this afternoon. I was in like stink and confirmed I would be there. I asked him if we had anyone half decent on the roster, and he replied: "yeah, the goalie is sick".
I arrived at the Allandale Rec Centre just in time for puck drop and in the first period, our tendy made 15 saves and easily 5 of them were as Joe Bowen would say "ten-bellers".
I asked my buddy who this 'sick tendy' was, he replied: " some grade 9 named Michael Hutchinson, he's going to be a star".
He was right, and today I get to watch 'the kid' suit up for the Maple Leafs, who also happen to be Hutch's favourite team growing up.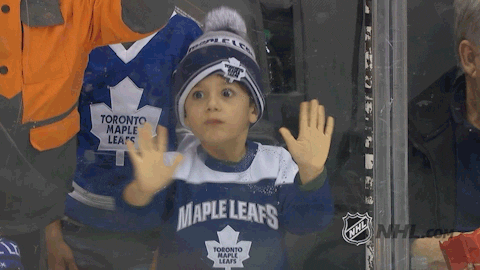 Cute, right?
When Garret Sparks took a puck in the head at yesterday's practice it opened up the door for Hutch to get the call today. If you check his profile on hockey db, link here, you will see he's an above .500 NHL tendy with a couple of monster years with the Jets and with the Jets farm team. He will make saves he has no business making and he may let in one or two, where you sit there and go 'Freddie would have that'. That's fine, Freddie would have most of them, that's why Freddie is elite, but until he's back in the crease, expect Hutch to receive the bulk of the workload.
Let's cheer the kid on who like many others on this Leafs roster is living out his childhood dream.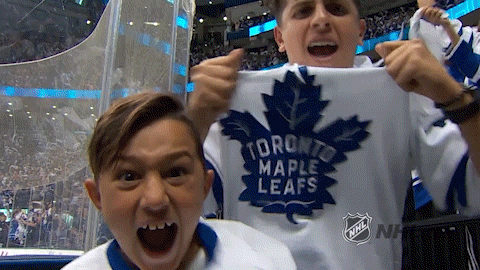 Remember when nobody from Ontario would sign with the Maple Leafs because they didn't want the pressure of the 'fishbowl' ….not anymore. Now the team is stacked with childhood Maple Leaf fans, just the way it should be.
Here's a mix of Hutchy in case you aren't too familiar: