2019 has not been kind to the Toronto Maple Leafs as their record for the calendar year doesn't even get them into the playoffs.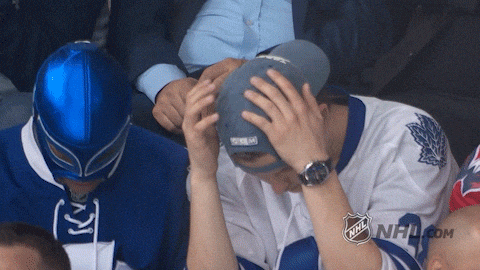 The team currently sits at 6-5-2, and October has been a battle of inconsistency and questionable decision making. A ton of the 'early blame' has been cast at Mike Babcock and depending on who you ask, some feel it's warranted. Let's take a peek at what's currently wrong with the Maple Leafs and you can decide who you feel like throwing eggs at:
The Leafs are 3-0-1 in the first game of a back to back and 0-3-1 in the second game, which happens to be Mike Babcock's 'back-up goalie' game
The powerplay is ranked 16th in the league. If this team is going to win its fair share of games, the PP needs to be Top-5
The penalty kill is worse, ranked 22nd. Special Teams is a major factor in the 'new NHL' the Leafs need to be better
Team toughness. Matthews got hit, no response. Barrie got labelled vs the Habs, no response.
Tyson Barrie hasn't been good enough. The Leafs are relying on Barrie to provide secondary scoring from the back-end. 0 goals, 4 assists and a -6 in 13 games isn't good enough. Bodes well for contract talks though if you're Kyle Dubas
Michael Hutchinson isn't playing like an NHL goaltender. I hate the back to back set up as much as the next person, but 'Hutch' hasn't won a game in the NHL in almost a year. Options are limited but if 'Hutch' goes the first 6 weeks without a win, he's getting sent down
The injury bug isn't helping anything. Hard to get a true read on this team without Zach Hyman and Travis Dermott. Throw in John Tavares, and maybe it's a bit early to hit the panic button. All three of these players are very important to the club's success this season and the next several.
Don't blame the big guns. Marner has 15 points in 13 games Matthews has 13 points and is on pace for 60 goals while Morgan Rielly is a point a game. No issues here.
Their first ten minutes. The team has come out flat in the majority of their games so far this season and have consistently let in the first goal. This is solely on the head coach for not having his club ready to play or 'starting on time' as coach likes to say 1000 times a week
Chemistry. Leafs Nation tends to forget this team has a slew of new faces and line combinations. Ceci and Rielly look horrible together, Kasperi Kapanen can't get comfortable with anyone, Nylander needs to play with Matthews 100% of the time, and Jason Spezza can't seem to mesh.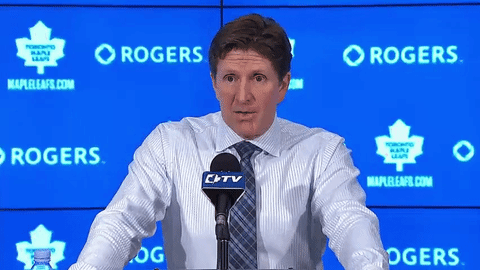 The Toronto Maple Leafs will look to turn an up and down October into a steady November, as the team gets healthier and creates some more chemistry in their lab. This current team has a few holes in their lineup which are getting exposed on a regular basis early on and it's going to take a few months before these questions are answered. Who's the backup goalie? Where are the elite penalty killers? Who takes the big faceoff? Where's the secondary scoring coming from?
Questions are aplenty, answers, on the other hand, are currently hard to come by.