Sheldon Keefe has been named the 31st head coach of the Toronto Maple Leafs and he's the perfect choice.
The Dubas-Groomed Keefe, has been waiting in the wings for several years now, spending his time coaching in the AHL and setting records along the way. What kind of records, you ask? How about the best winning percentage…..ever.
Keefe's .672 career points percentage is the highest in @TheAHL history among head coaches with at least 200 games. https://t.co/5LKm2xQARQ

— John Shannon (@JShannonhl) November 20, 2019
Kyle Dubas and Sheldon Keefe talk every day, they are best of friends, and finally, the chance presented itself for Dubas to give Keefe the news he's been waiting for.
Here's why sheldon keefe is the perfect fit:
Keefe has coached 13 players from the Leafs current roster with the AHL's Marlies
This familiarity is a huge advantage for Keefe over any other option the Leafs could have contemplated
Keefe's an offensive-minded guru, however, even better, he's a stickler for attention to detail in your own end, which is the biggest flaw the Leafs currently have
Keefe and Dubas are best buddies, they will be able to be candid with each other without having to worry about feelings, which will help Dubas make the proper transactions to help the club
Keefe was once a hot-head junior player who got traded because of his attitude and went on to battle with the commissioner, David Branch, including having his team walk out of an awards banquet. Keefe has since matured and changed his focus on life and he's going to be able to relate to the players on a different level than Mike Babcock and it's going to be beneficial to the young core of the Leafs
Keefe will play the best players more, and won't be afraid to make in-game adjustments. This will be music to the ears of Leafs Nation as Mike Babcock was so set in his ways, his relationships with his own players faltered because of it
Don't expect to see the 4th line anymore after a goal, Babcock was notorious for this and Keefe won't let this happen. The shift after a goal is so important, unfortunately for Babcock, he didn't see it that way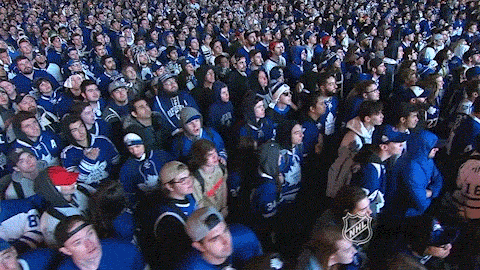 Sheldon Keefe has won everywhere he's coached, and his new challenge is the biggest and most anticipated one he's ever faced. He's ready, he's well prepared, he has one of his best friends in his corner and his moment to shine is now.
Enjoy the ride, Leafs Nation, Sheldon Keefe is taking us to the promised land.