The Toronto Maple Leafs acquired Frederik Andersen from the Anaheim Ducks four years ago. Since then, the team has taken part in eight series-clinching playoff games. The Leafs have won zero of those games.
Something has to give and Maple Leafs GM, Kyle Dubas is currently dead-smack in the middle of trying to find creative solutions to his puzzling problems. The trade of Kasperi Kapanen to the Pens was a great start, a potential deal with St Louis would be a wonderful two-spot, and then what? Would that be enough?
Riddle me this, leafs nation – is it time to move frederik andersen?
The Maple Leafs are not 'shopping' Andersen as some may believe, they're listening, and frankly there's a huge difference. Recently, reports dropped from very credible sources that the Leafs have held trade discussions involving the likes of Andreas Johnsson, Alexander Kerfoot, Pierre Engvall and goaltender Freddie Andersen, and from all accounts, that's a valid statement.
So let's dive a little deeper into what Andersen currently brings to the table. For starters, his $5 million dollar salary may be his best feature. Even at soon-to-be 31, he still has lots of game left.  His regular season stats are solid, with the last 4 years in Toronto resulting in a record of 136-66-36.
However, when it comes playoff time, an Andersen led Maple Leafs squad is 10-14. Not good enough, and yes, we all know it's not all his fault.
So, what if the Leafs do move Freddie, who would be a capable replacement?
Hard to say exactly, but one guy the Maple Leafs should target, for a number of reasons, is Jonathan Quick.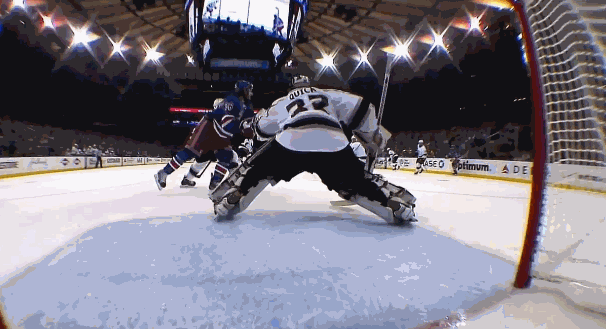 Acquiring the 34-year-old Quick, to me, make sense on many levels. It also gives me a touch of the Belfour/Cujo – 'add a veteran goalie nostalgia'. But if we are talking numbers and not emotions, Quick's contract is a great place to start.
The Leafs don't have a ton of cap flexibility so why not bring in a starting goalie who is on one of the best contracts in the league – ($5.85 mill, 3 years left). If Freddie Andersen signs an extension in Toronto, he's not going to take less than $7.5 million a year, and that may be on the light-side.
Quick's a winner, he's a gamer and his numbers are off the charts in the playoffs. In 85 career playoff games, the American tender holds a .922 save % and a 2.23 GAA. Did I mention the two Cups?
The reason why the Kings haven't had any recent success, isn't because of Quick's game, its because they have trouble scoring. The Maple Leafs have no trouble scoring.
Yes, I'm avoiding his health, because these troubles from all accounts, are behind him and he's never felt better. And chill, he won't need to play 65 games, his old buddy Jack Campbell is more than capable of shouldering some of the load the next couple of seasons. It's the big game we're worried about here folks, remember…zero wins, eight losses.
Speaking of Freddie. The Danish netminder has modified no-trade protection, as he submits a list of 10 teams he doesn't want to play for. Hard to imagine Freddie would have any problem going back to Cali.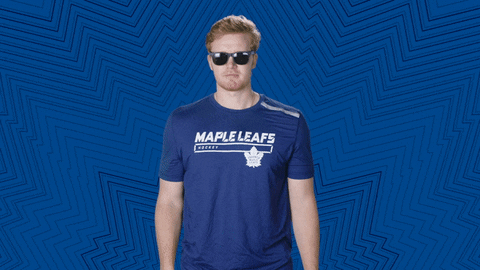 The Kings are years away from contending again, meanwhile the Maple Leafs window is now. Because of cap constraints, the Leafs have to be careful and creative when it comes to making changes and satisfying their needs.
Finding a goaltender who can win the big game is vital for Kyle Dubas if he wants to give his team the best chance to have playoff success. Should they add a couple of defensemen, and give Frederik Andersen one last chance? Potentially. But if they make a blockbuster change in their crease, don't be too Quick to judge.