Auston Matthews like any NHL player wants to see as much ice time as possible. Some players have it easy and some have to battle it out with their coach over stopping the clock too early.
Here's what you missed as Coach Babcock was asked about ice time for Auston Matthews:
I think each guy should manage his team the best way he can. But there's no question, I think he and John, to be as good as they're capable of being, should be right around the 19-minute mark. Some nights they're going to be 18, some nights they're going to be 20, but I think that's where (Matthews is) the best, for sure. He's an important part. I think he's earned the right over time as he's gotten better and better to earn more and more. A big part of the game is you earning what you get. Your teammates respect that, and Auston's done a real good job in that area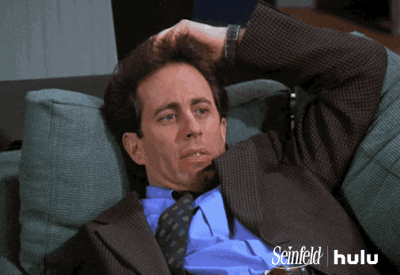 Jerry knows, Jerry always knows and Jerry has questions.
What's Matthews supposed to do, just as the fourth line is getting ready, jump over and call his own shots? What is he supposed to stay on the ice like he's Brett Hull for 3-minute shifts until he scores?
Last season Auston Matthews was the 33rd ranked forward in average ice time per game (18:33 per). WAY TOO LOW!
So, why does Babcock get so set in his ways? Why is he so concerned to play his 4th line centre so much? What's the reasoning for not considering a consistent boost for a stretch of the season? Why is the fourth line jumping over the boards for an offensive zone faceoff when the team is down a goal in the third period? It happens way more than you think.
Why isn't he leaning on the big horses when he needs them the most? Remember when the Leafs were trailing during elimination games last playoffs and Babcock was playing Zach Hyman on one leg instead of double shifting Matthews with Marner and Tavares.
It's not an easy job and especially in the Toronto market, however, you can try to simplify it as much as possible for at least some consideration. Sports are a copy cat business and Mike Babcock needs to look directly at the Pittsburgh Penguins who have employed two of the best centres in the game for over a decade and rarely have we ever heard a peep about ice-time issues. They've won 3 cups, maybe it actually works? Your complimentary pieces will fill in exactly where they need to. Just ask guys like Kunitz, Dupuis, Fedotenko, Kennedy and a game 7 hero Max Talbot, I'm sure they would all agree you need to ride your best and go from there. Babs hasn't seen the second round in ages, maybe it's time for the head coach to open up his mindset to change.
Sidney Crosby has been under 19 minutes of ice time only 3 times in his 14-year career. Sid's first three seasons he averaged 20:08, 20:46, 20:51. Evgeni Malkin, on the other hand, averaged 19:10, 21:19, 22:31. Imagine this Leafs fans – less shifts for guys like Freddie Gauthier (nothing against the Goat) and more minutes for superstars like Auston Matthews or John Tavares.
If Mike Babcock is going to play Auston Matthews under 19 minutes a game this season, and the Maple Leafs struggle, expect to see Kyle Dubas and company make changes. Early on the Maple Leafs will pay close attention to what they have in Alexander Kerfoot and Jason Spezza. From there even if the results are positive, Auston Matthews should not be given less opportunity than 32 forwards across the league. Mike Babcock needs to find some more minutes for #34.
Ever since the meeting in Arizona when Matthews made it clear to his head coach he wants more ice time, GM Kyle Dubas has kept a close eye on the matter. As we stand today, Coach Babcock is halfway through his contract with the Maple Leafs and the pressure to win is on now, more than ever. The window is currently wide open for the Maple Leafs to breeze through the regular season and continue on and win 16 games in the NHL's second season. And winning is a lot easier when you play your best players.
Try that, Coach.
ICYMI: