Jason Spezza wasn't expected to play if John Tavares was coming back from injury in Philly on Saturday night.
Tavares stayed shelved, and Spezza stayed in the lineup and he's happy he did. So are the Maple Leafs.
The Toronto native came home this offseason to play 'whatever role the team needed' but it's been rocky since day one. Spezza was chirped by Coach Babcock in training camp as Babs mentioned how the Maple Leafs were feeling it out, and gauging their interest level in the relationship. Meanwhile, Spezza was under the impression he would be playing every night on the 4th line and PP 2 if he was producing. Turns out he hasn't been producing and has been suited up enjoying popcorn in the suites, more than he would prefer, thanks to this guy.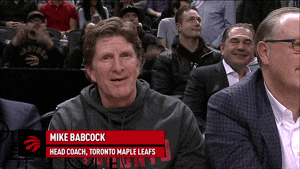 Well, Saturday night in Philadelphia Spezza battled and potted one in regulation and again in the shootout when the team needed him most. He played hard and got rewarded, it was actually great to see.
There has been a ton of chatter surrounding the team that Spezza approached Kyle Dubas recently, and asked about his role with the team and his future once Tavares comes back, but Dubas continued to support Spezza as a Maple Leaf.
Things may change once John Tavares is back next week, but for now, Jason Spezza is a Maple Leaf and he had his best game in blue and white, in the city of brotherly love.
Ironic, considering his coach hates him.
Jason Spezza with his first of the year to tie it up!#LeafsForever pic.twitter.com/rPYQ3CLBA5

— HD365 (@HockeyDaily365) November 3, 2019
And again in the shootout…