Rasmus Sandin is a 19-year-old stud defenceman who is a smooth skater, has an above-average hockey IQ, and is able to make the 'right' play.
Whether that's completing the first pass, or dumping it in, or doing his part to keep the puck in the zone, Sandin gets it, knows where he's supposed to be on the ice and has the skill to be a star defenceman in the NHL. He will just have to wait potentially another year, as the Maple Leafs have sent him back down to the AHL after only 6 games.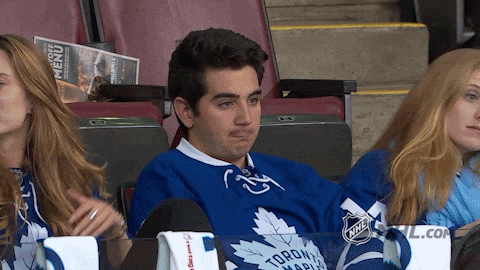 here's why:
Sandin isn't playing enough and getting no special teams play, he's averaging just over 12 minutes of ice time…not enough. The Marlies will play him close to 20.
Sandin needs to get stronger. The past couple of games he's been laid out or close to it and the team is concerned with his ability to handle the league
Travis Dermott is coming back in the next couple of games
The Leafs don't want to burn a year off Sandin's contract for only 12 minutes a game, he's only played 6, if he plays 10 he loses a year on his deal
If Sandin plays more than 40 games this season, he has to be protected against the expansion draft. If he waits until next year, there's no worry. Now the Leafs can protect the likes of Dermott and Muzzin should both re-sign
Quite frankly, the team doesn't think he's ready. They would rather him play as the #1 D for the Marlies and work together with Timothy Liljegren as both players are expected to play for the Maple Leafs next season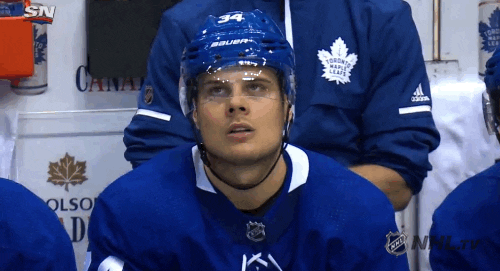 Mike Babcock said sending Rasmus Sandin back to the Marlies was best for his development: "We can't get him on the power play in front of the guys we got, can't get on the penalty kill. So in the end, a real good night [is just] 14 minutes." Can play all areas with Marlies now.

— Kristen Shilton (@kristen_shilton) October 14, 2019
Rasmus Sandin has impressed since day one of training camp. He's as smooth as they come with the puck, he skates like the wind, and he's going to be an NHL defenceman for a very long time. Be patient Leafs Nation.
We get to watch plays like this for a very long time!
Rasmus Sandin delivers a big hit. #LeafsForever pic.twitter.com/NC7wwcPXFf

— Maple Leafs Hotstove (@LeafsNews) October 11, 2019
This is vintage Rasmus Sandin. pic.twitter.com/qBUrazAs5q

— Nick DeSouza (@NickDeSouza_) October 11, 2019
It's unfair that rookies like Dale Weise have to go up against veterans like Rasmus Sandin in these preseason games. pic.twitter.com/q5uGWi8pAP

— Nick DeSouza (@NickDeSouza_) September 26, 2019