The Toronto Maple Leafs were the busiest team in the league on July 1st and they hardly spent a dime.
GM Kyle Dubas pulled the trigger on several moves after his colleagues were able to crunch the numbers and adjust on the fly. The full salary cap is always in play for the Leafs and they were in desperate need of finding a way to improve their club while creating more flexibility for the future.
Nazem Kadri has been involved in internal discussions ever since he was escorted out of the playoffs for sticking up for a teammate. A tough look for Kadri considering his track record, and the cherry on top – Patty Marleau wasn't in danger. Marleau has since packed his house up and moved his family back down to California, while it's been said Kyle Dubas asked Kadri to take his to Calgary. The 561 game vet wanted no part of it resulting in the likes of TJ Brodie remaining out west.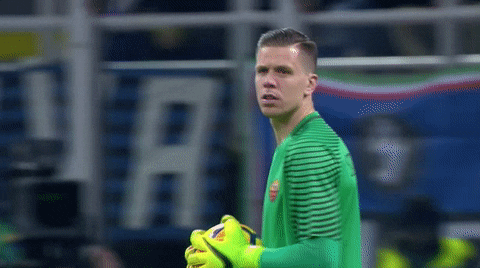 Before July 1 each year, Kadri is asked to submit a list of 10 teams he's not interested in being traded to. There's a strategy to maximize your opportunity, so once finalized, he submits the list and waits for the call. Calgary was on Kadri's list, however, Kyle Dubas tested his luck anyway and #43 wanted no part of it. Hard to put a finger on why without Naz addressing the chatter. What could it be? The team was unreal last season and has its young core coming back. Goaltending is their biggest question mark. Could you imagine Kadri and Tkachuk on the same line?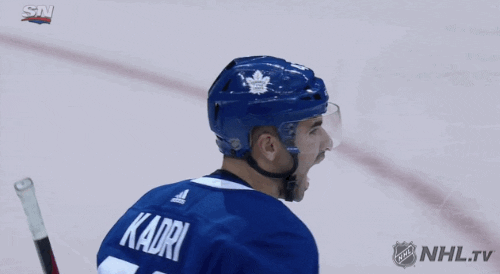 From there Joe Sakic made his way into the conversation and Kyle Dubas was happy he did. Colorado is now paying their top 2 centres a whopping $10.8 million for the next 3 seasons. Well played, Mr Sakic.
For the Maple Leafs GM, he ended Canada Day acquiring an elite offensive defenseman in Tyson Barrie. Barrie finished 7th in scoring from the back end and playing alongside one of his buddies in Morgan Rielly should help get him accustomed to the surroundings. Add in a capable third-line centre in Alexader Kerfoot, a Harvard alum who followed up his rookie season of 43 points with 42. His 18 playoff games in his first two seasons will come in handy, and I certainly like his chances of playing an entire series.
But let's not take shots at Naz as Kadri's decade in Toronto will be remembered where he developed into one of the best two-way centres in the game who gave his heart and soul to the franchise. The game against Edmonton where Kadri ran McDavid's show was a night to remember. He scored in 2013 when the ship collapsed and he battled in every single game he wore the blue and white. Mark your calendars as December 4th will be the first time Nazem won't be wearing the Maple Leaf. A night that will be full of appreciation.
Thank you, Naz.
For everything.